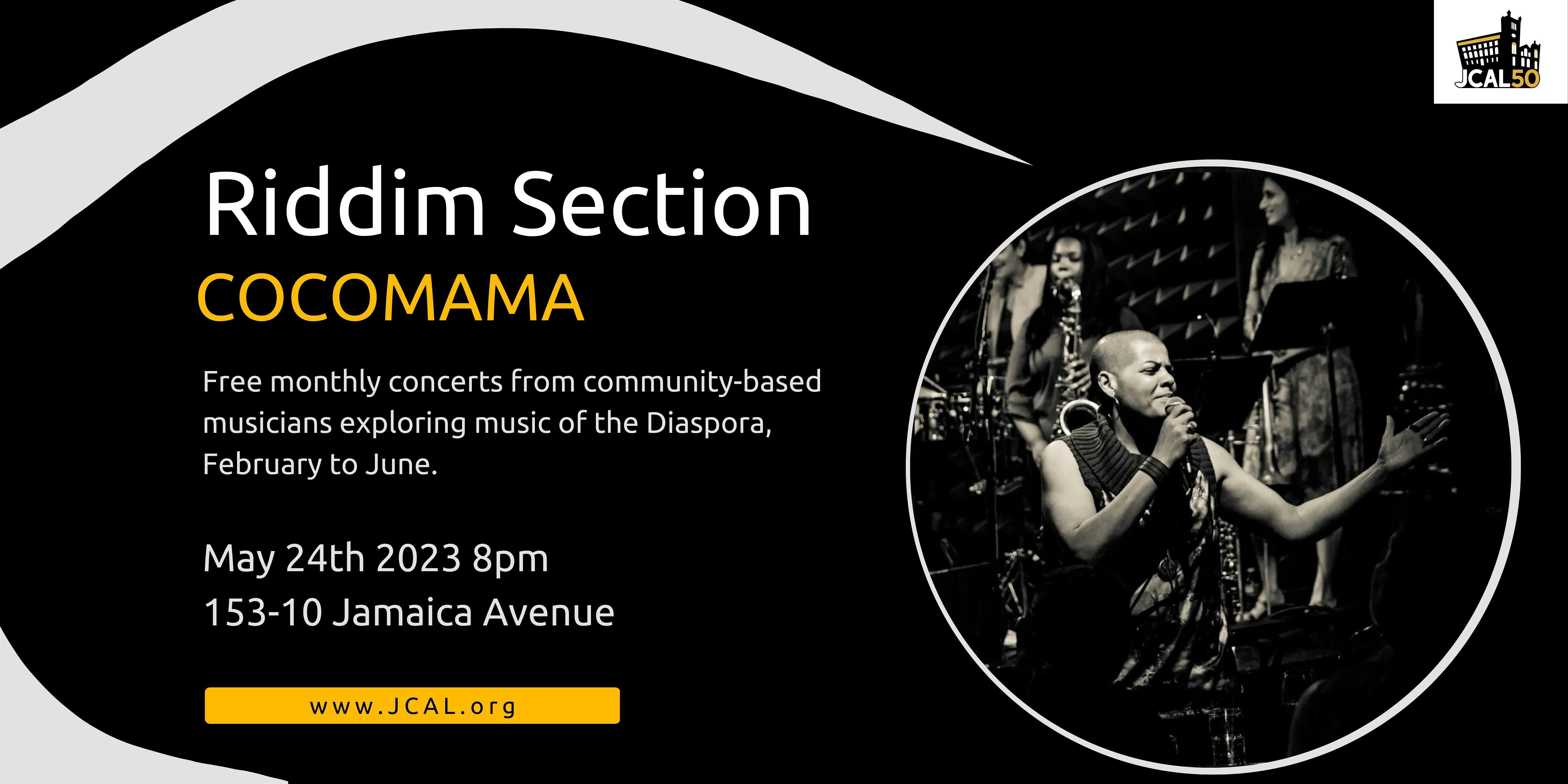 Riddim Section Presents: Cocomama
May 24, 2023 - 8:00 PM
Jamaica Performing Arts Center
DATE
May 24, 2023 - 8:00 PM
LOCATION
Jamaica Performing Arts Center
An Exciting Evening of Live Music with Cocomama!
Members of Cocomama hail from around the globe gathering their influences from far and wide. Salsa, soul, R&B, Afro-Cuban and Latin jazz are among the items on the menu whenever they hit the stage creating a sound that is all at once fierce and beautiful!
Cocomama has enchanted audiences at the United Nations, Central Park, the Brooklyn Academy of Music, the Metropolitan Museum of Art, the New York City Marathon, Joe's Pub, Studio 54, the Cape May Jazz Festival, the Montclair Jazz Festival, the Northhampton Jazz Festival, the New Jersey Performing Arts Center, the Spoleto Music Festival, the Michigan's Women's Festival and have served as musical ambassadors for the US State Department in Latin America.