​​​​​​​ARTWorks is structured as a 10-month fellowship focused on career sustainability for emerging, underrepresented visual artists in New York City. Over the course of the program, Fellows receive cash stipends, free use of JCAL's studios and galleries; participation in curated seminars; and an invitation to curate and produce a monthlong exhibition in JCAL's Miller Gallery.

ARTWorks Fellows receive practical knowledge to navigate the aesthetic and socioeconomic complexities and substructures of the New York art world. Through fiscal and technical support, Fellows develop a creative vision and practice; expand their professional network through regular meetings and exploring diverse topics; and exhibit their work.

Lisa D. Wade, a distinguished artist-photographer based in Southeast Queens and a longtime member of the Southeast Queens Artist Alliance, serves as Project Manager for ARTWorks for a second year.

About Lisa Wade:
A Queens-based intuitive visual artist, Lisa employs photography, abstract painting, mixed media, clay, assemblage and collage in her works. She has had solo and group exhibitions in Queens, The Bronx, and Elmont, New York since 2017. Her work represents the confluence of intuition with the material. She approaches her creations in service to her guides and allows the art to manifest. She is highly influenced by the works of Betye Saar. Lisa is a self taught artist using mentors and workshops/classes to propel her work. In addition, she has curated photography exhibitions, co-written grants and worked on local art committees to produce exhibitions. She currently serves as Historian for Historic Addisleigh Park archiving and creating tours and events to engage her community.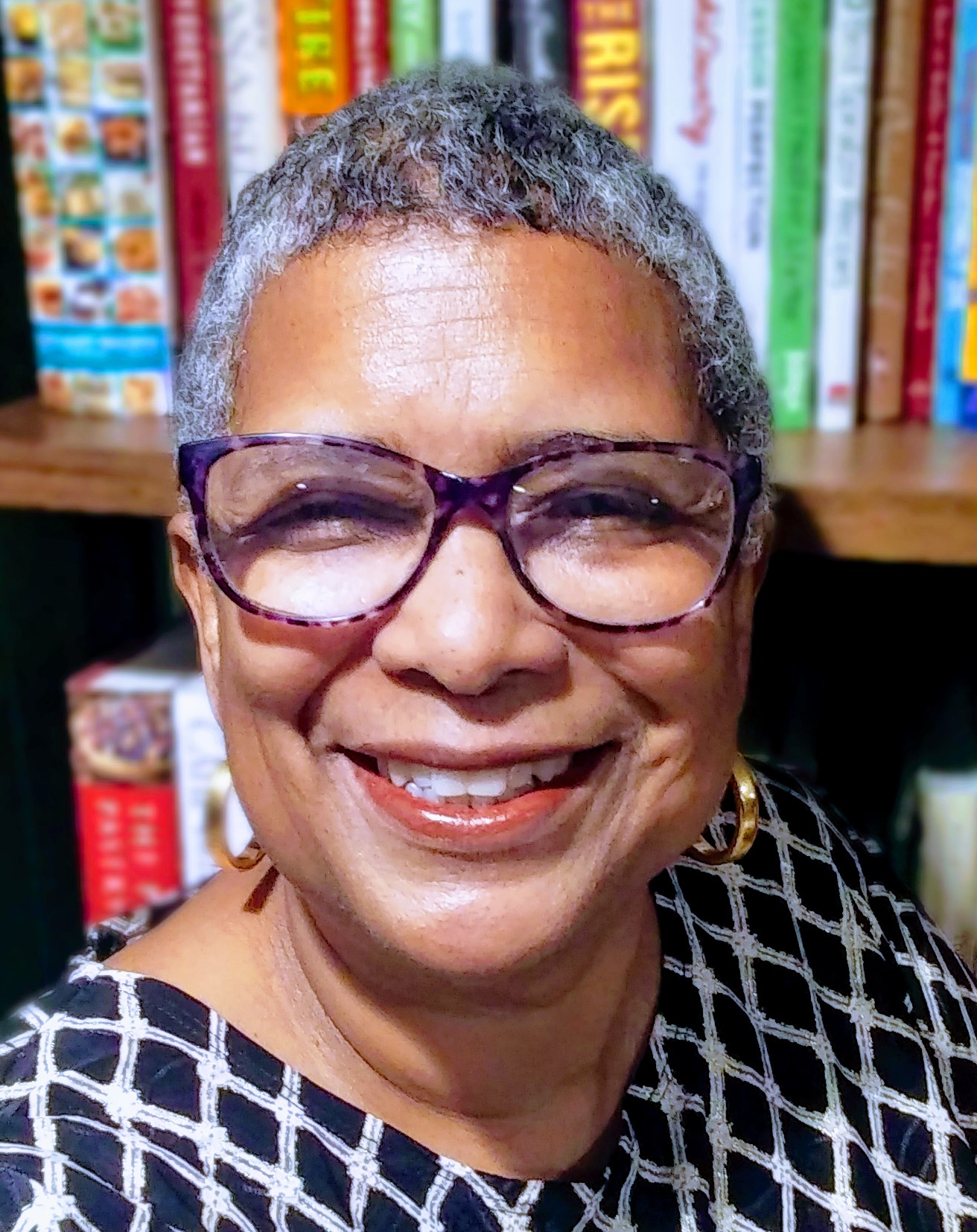 Meet the 2023/24 Resident Fellows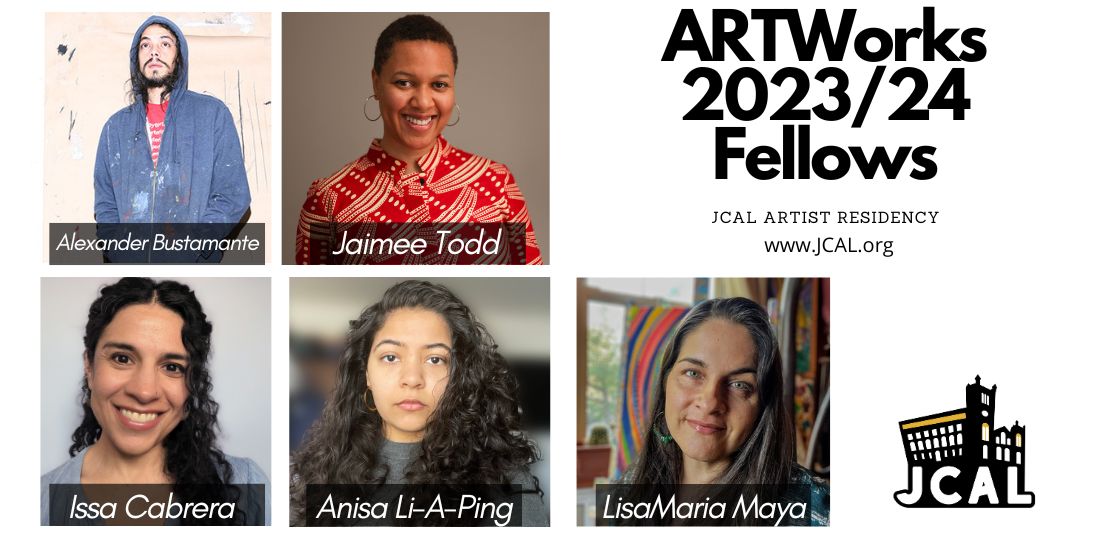 Jaimee Todd is a self-taught multidisciplinary artist based in Sunnyside, Queens. She has worked in various mediums, including photography, digital collage, drawing and painting. She has exhibited with various institutions that include the U.S. State Department, National Black Theatre, Schomburg Center for Research in Black Culture, and Rutgers University-Newark. She has also been published in All She Makes Magazine and Mfon: Women Photographers of the African Diaspora. Todd's work has also served as a form of advocacy for breast cancer survivors and the Flint water crisis.

Anisa Li-A-Ping is a first-generation Guyanese American from Jamaica, Queens. She is an emerging artist who has a background in traditional and digital art. She graduated from the School of Visual Arts in 2020 with a B.F.A. in computer art and visual effects. She created the art collectible, "A.I. (Ambiguous Individuals)," located at the Streams Art Gallery in Hong Kong.

LisaMaria Maya, a Latina visual artist born and raised in Queens, New York to immigrant parents from Puerto Rico and Spain, intuitively creates mixed-media art. From art educator to homeschooling mom to full-time artist, Maya's goal is to inspire creativity and hope in others. Art heals her anxiety and expresses the joy that exists amidst the struggles of life. Inspired by human resilience, especially the strength and beauty of women, Maya desires to empower the viewer to embrace the possibility of redemptive transformation in order to shine beautifully through their brokenness.


Issa Cabrera is a New York City-based artist focusing on ceramics. Working exclusively on the wheel at present, Cabrera enjoys creating functional pieces that add beauty to everyday life. Since forming her first pinch pot in high school, Issa loved pottery. After a hiatus, Cabrera returned to ceramics and started a devoted practice intending to master the wheel and hone her own aesthetic. Cabrera holds a B.A. from Wesleyan University. She worked as a teaching artist in New York City public schools for many years and sang professionally. Born and raised in Montclair, New Jersey, to immigrant parents, she resides and works in Queens. Partnering with JCAL now in 2023, her work continues to grow in artistry and notability. She still has that first, high-school pinch pot!

​​​​​​​Alexander Bustamante is a multidisciplinary artist and educator who creates installations and site-specific, public-engaged works. His work explores the experience of being a first-generation American and examines the role of race and class in American society. Alexander completed his B.F.A. at the School of Visual Arts (SVA) and his M.F.A. at Hunter College. His work examines the aforementioned themes by creating a rich vocabulary of symbols from everyday life and experimenting with their meaning and potential using different mediums, such as painting, drawing, sculpture, performance, digital, video and installation. His work has been exhibited at MDW Fair, MANA Contemporary, Franconia Sculpture Park, Global Mode, Cervantes Spanish Cultural Institute, as well as with Hauser & Wirth's M.F.A. Thesis Spotlight. Beyond his studio and exhibition work, Bustamante is also a museum educator and teaching artist. He has worked at the Caribbean Cultural Center African Diaspora Institute, the Smithsonian, Studio Museum in Harlem, and with SVA's M.F.A. program.