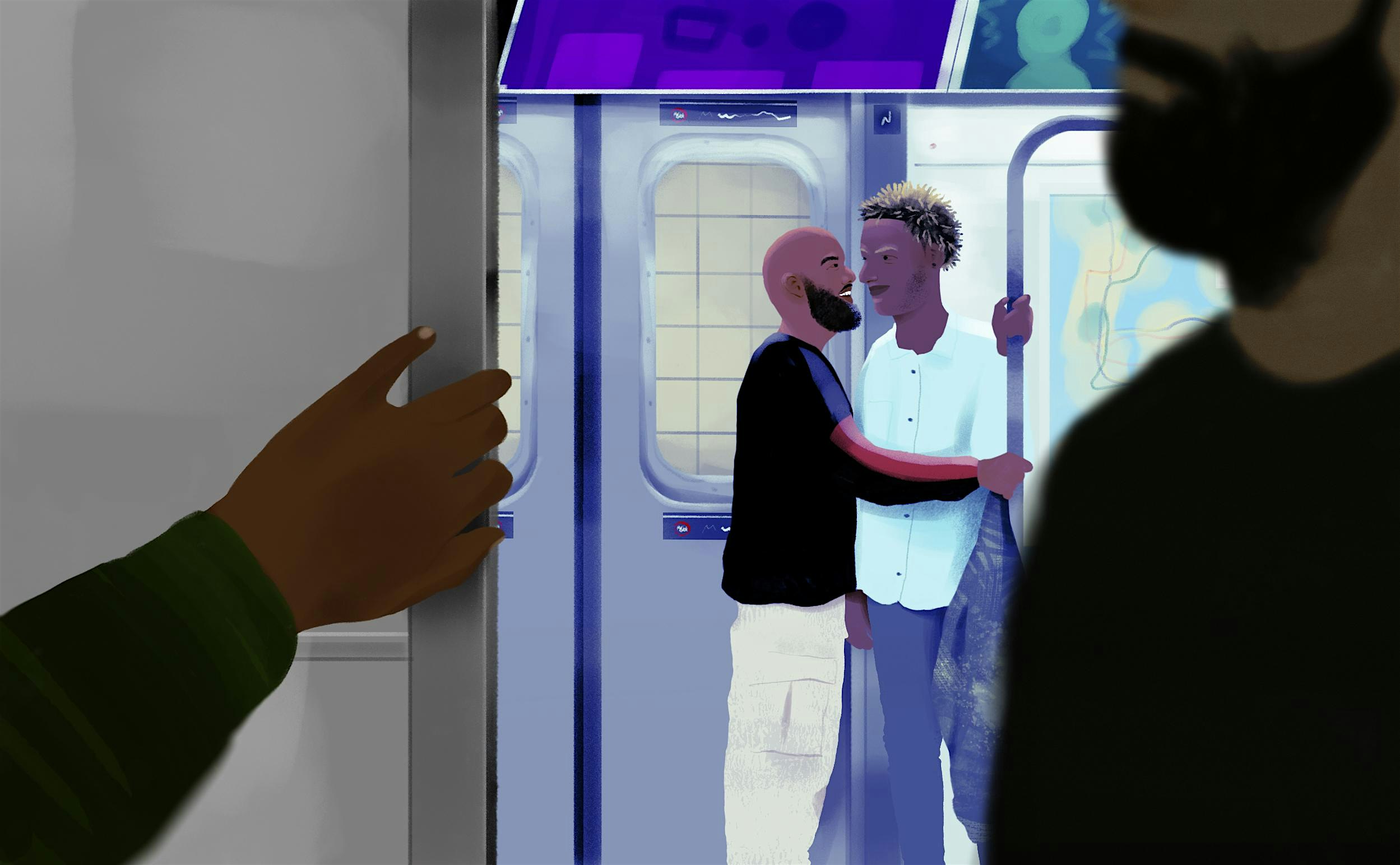 Opening Reception & Artist Talk - Joy - This Place I Land
April 8, 2023 - 4:00 PM
Jamaica Center for Arts and Learning (JCAL)
DATE
April 8, 2023 - 4:00 PM
LOCATION
Jamaica Center for Arts and Learning (JCAL)
Solo Exhibition/Installation by JCAL's ARTWorks resident fellow Jardley Jean-Louis
In Joy - This Place I Land, Jardley Jean-Louis's debut solo exhibition, the body of work captures what the expression of joy is as the multi-disciplinary artist sees it, feels it, and dreams it within their Blackness.
Drawing from their own intersections in queerness, Blackness and being second-generation Haitian American, these illustrations and an animation explores the joy felt not in extraordinary or fantastical experiences, but in simple life moments committed to agency within love, intergeneration, community, and self.
About Jardley Jean-Louis
Jardley Jean-Louis is an NYC born award-winning artist, animator, art director, and filmmaker based in Queens, NY. Their work leans on their intersectional identities in Blackness, queerness, and the First (or second) generation American experience.
They have worked with companies such as Flocabulary, Futuro Media, and HBO on Film and TV shows, podcasts, and animated series centered on social justice, education, and entertainment. As a speaker, they have spoken at conferences such as "Where Are the Black Designers?" on amplifying underrepresented identities and voices in animation and design.
They hold a BA in Film Production from Brooklyn College.