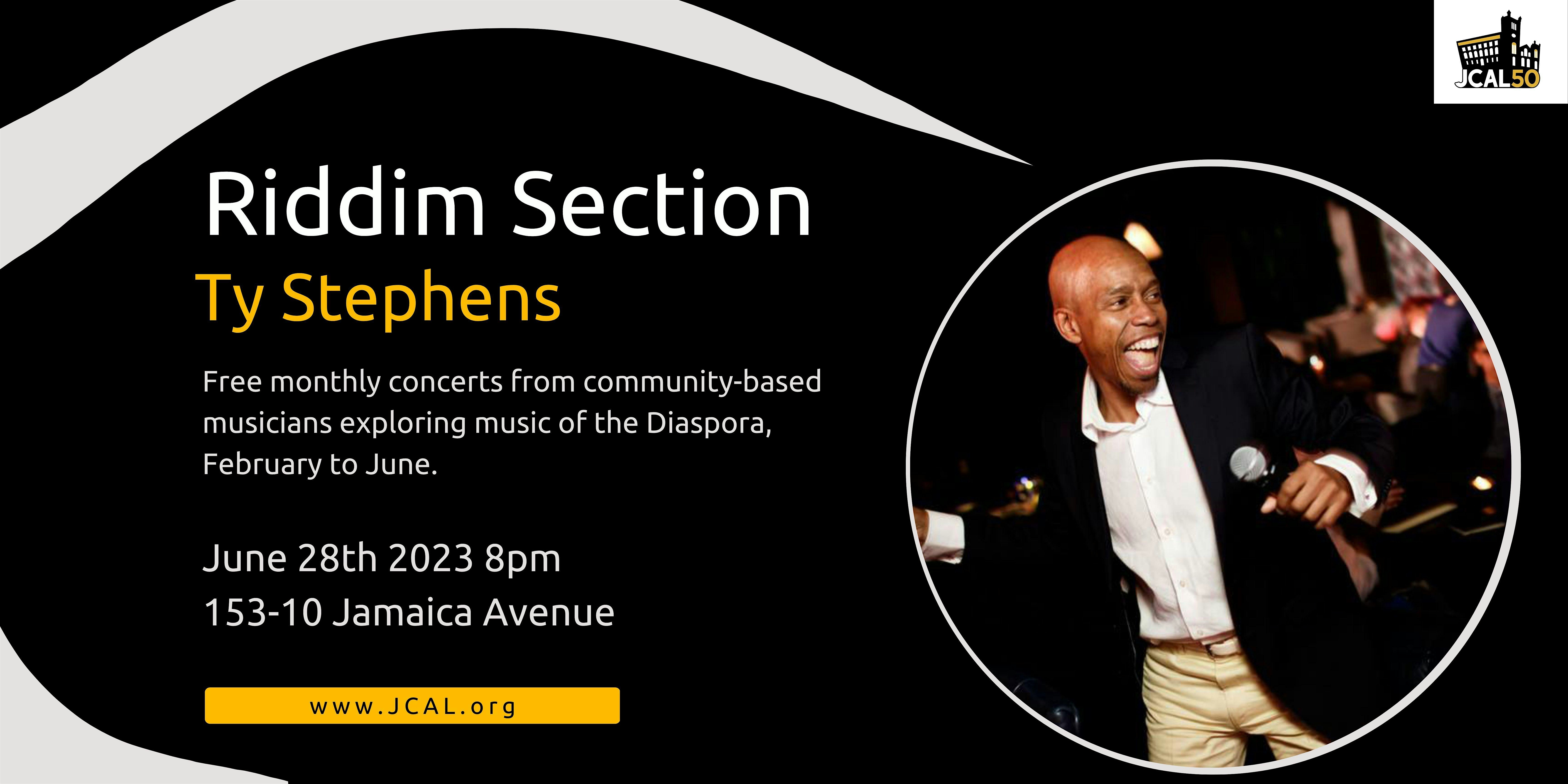 Riddim Section Presents: Ty Stephens
June 28, 2023 - 8:00 PM
Jamaica Performing Arts Center
DATE
June 28, 2023 - 8:00 PM
LOCATION
Jamaica Performing Arts Center
A free concert with the award-winning singer/song writer!
Ty Stephens has served as an opener for iconic acts like  Stevie Wonder, Al Jarreau, Tony Bennett, Janet Jackson, Steely Dan, Carlos Santana, Sting, George Benson, Alicia Keys, Erykah Badu, Eric Clapton, Grace Jones, Celine Dion, Macy Gray and many, many more!
With his band, (the) SoulJaazz, he has had the pleasure and honor of sharing the stage with some of the biggest stars in the business, and performing around the world.
Ty Stephens & (the) SoulJaazz have gained international recognition and fan support through live performances, media interviews, and radio airplay.