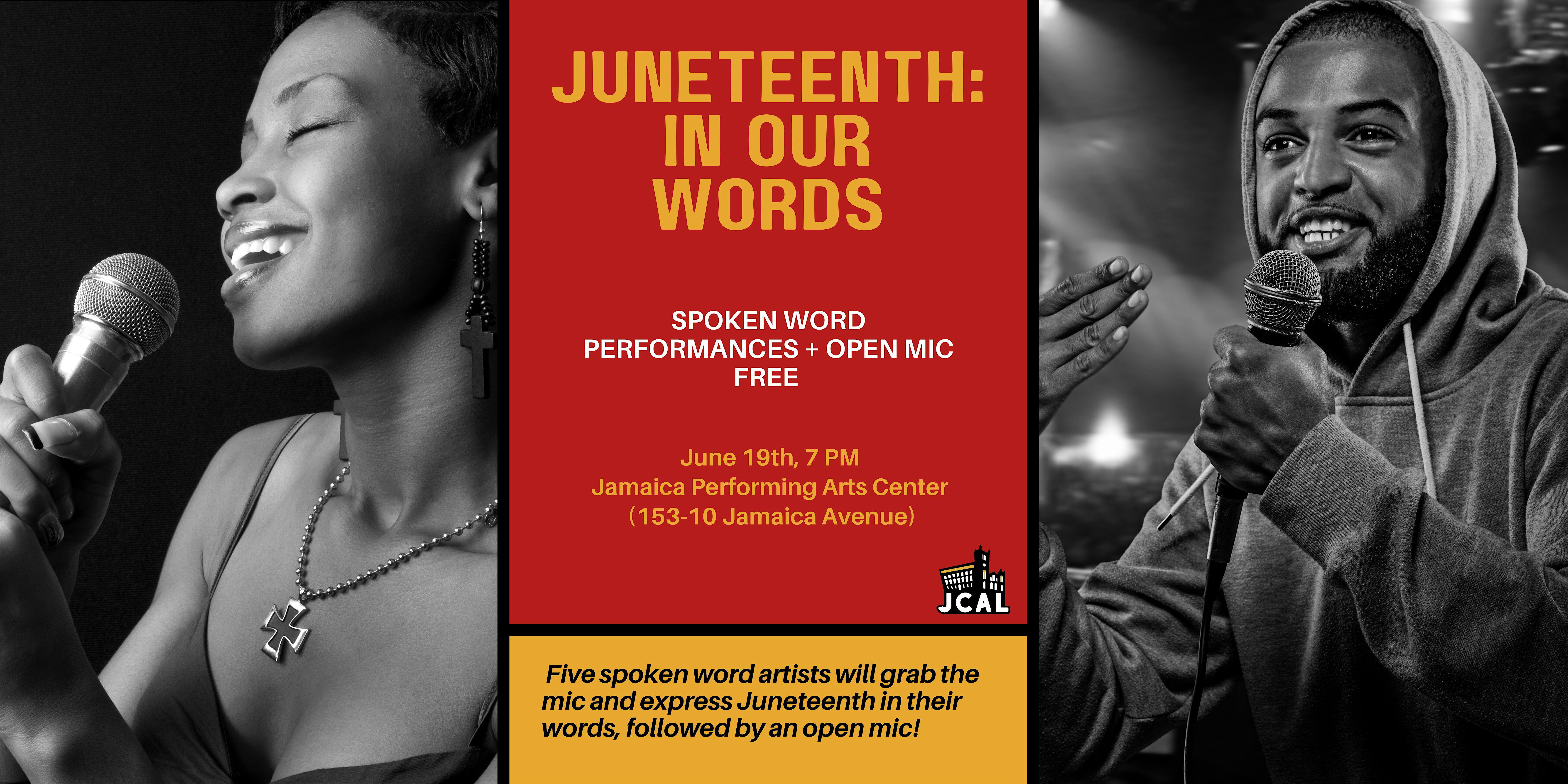 Juneteenth: In Our Words
June 19, 2023 - 7:00 PM
Jamaica Performing Arts Center
DATE
June 19, 2023 - 7:00 PM
LOCATION
Jamaica Performing Arts Center
Celebrate Juneteenth with this free event!
Juneteenth is the newest federal holiday. What does it mean to you? Join us as we kick off JCAL's spoken word program, Jamaica Mic Drop with this year's inaugural theme of freedom. Five spoken word artists will grab the mic and express Juneteenth in their words. There will be an open mic in the last 30 minutes of the event.
Jamaica Mic Drop is curated by Kevin Livingston
Kevin Livingston founded 100 Suits for 100 Men in 2011 to provide professional attire for formerly homeless or incarcerated men and women for job interviews. The nonprofit, which has drawn widespread praise ranging from New York City leaders to Colin Kaepernick, has grown beyond its original mission to offer other social services, including 100 Soups, which prepares and delivers meals to senior citizens in local homeless shelters. Last fall, the organization hosted a well-attended fundraiser in Jamaica.