This Thursday!
2nd Thursday Night Jazz Featuring
Samora Pinderhughes
February 11th, 2020
Jamaica Center for Arts & Learning is thrilled to present Samora Pinderhughes, an award winning composer, pianist and vocalist, as the headliner for this month's 2nd Thursday Night Jazz. Samora started playing music at 2 yrs old; His father played him The Delfonics, Tupac, and Bob Marley, while his mother introduced him to Nina Simone, Fela Kuti, and Pete Seeger.
He became serious about making music his life after living in Cuba studying spiritual musical traditions. He moved to NYC to study at Juilliard under master teachers Kenny Barron and Kendall Briggs; It was during this time that he also met his artistic mentor, MacArthur-winning playwright Anna Deavere Smith. This started him down the path of writing lyrics and combining film/theatre with his music in radical new ways.
Watch this week:
Aaiye (Welcome) - A performance by Rovaco Dance Company
February 13th, 11 AM


"Aaiye (Welcome)" satirizes contemporary South Asian hospitality by fusing dance with elements of Nukkad Natak, a style of Indian street theater. Narrated in Hinglish, an iconic blend of slang Hindi and British English, this work flavorfully blends contemporary movement, spoken text, and immersive theater to facilitate authentic cultural exchange. The virtual premiere will feature a Q&A with the artists at the end of the performance!
Now on view at JCAL: Process->Project: What Comes Out of Our Sketchbooks.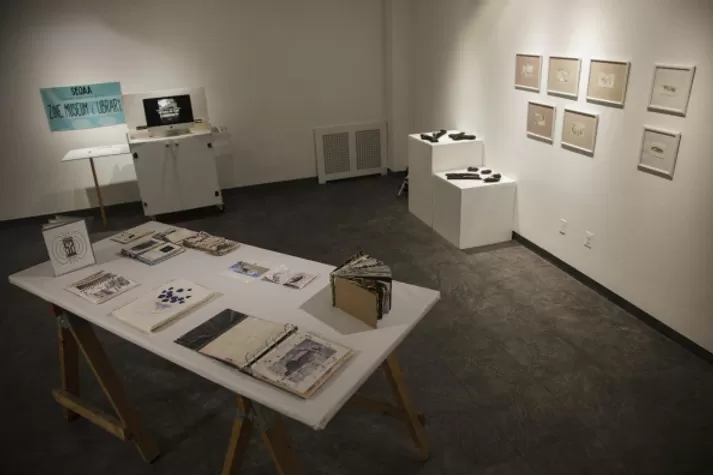 JCAL is excited to partner with the Southeast Queens Artist Alliance to present Process → Project: What Comes Out of Our Sketchbooks, curated by Rejin Leys and Damali Abrams. The exhibition is now on view by appointment only.
This exhibition will present sketches, both loose and bound, by working artists with diverse practices: writing, painting, drawing, photography, collage, assemblage, sculpture, and paper-making. The shared act of sketching unites them.
Now Streaming!
JCAL's School Assembly/Family Matinee Series
Featuring Boogie Chillun'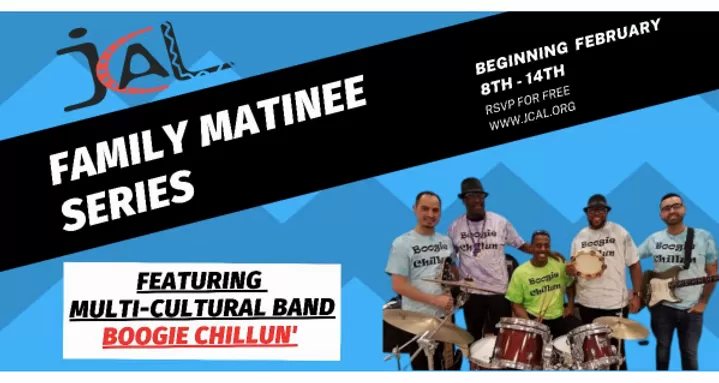 JCAL's Family Matinee/School Assembly series available to view now by RSVP from February 8th to February 14th. The online event features Boogie Chillun', a lively multicultural band that takes students and faculty on a musical journey through America's rich music history. Boogie Chillun' interacts with the audience as they perform hymns and spirituals, songs of freedom, country, blues, jazz, rock, soul and hip-hop.
UPCOMING EVENTS:
Meet the Playwright
February 22nd, 7pm
JCAL Youtube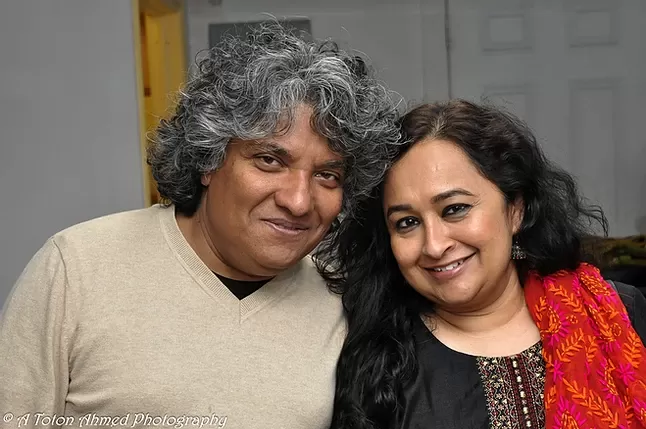 The first play in JCAL's new series Meet the Playwright is I Shakuntala, written and directed by Golam Sarwar Harun and Gargi Mukherjee, explores the desertion and abandonment of South Asian women by their husbands in a foreign land—and in their home country, too, reflecting the challenges faced by the global migration of workers from South Asia to the U.S. and the west.
JCAL Talks
February 16th, 7pm
Youtube + Facebook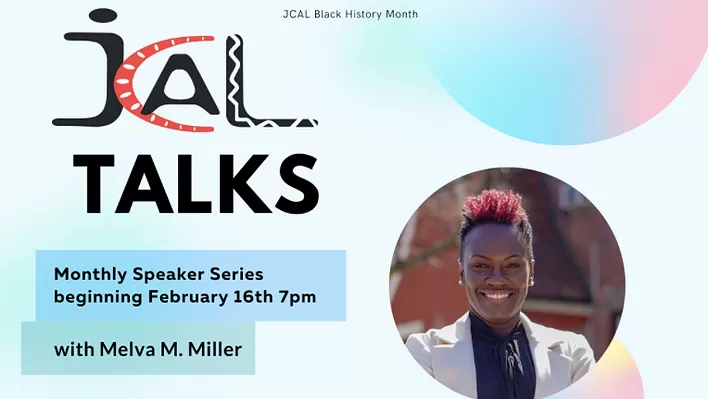 JCAL Talks is a speaker series spotlighting the endlessly diverse spectrum of thought leaders who live in, represent and originate from Queens. The inaugural guest will be Melva M. Miller, Chief Executive Officer of the Association for a Better New York (ABNY), a native of Southeast Queens and long a borough champion.
Riddim Section Presents:
Lea Anderson - February 24th, 7pm
JCAL Youtube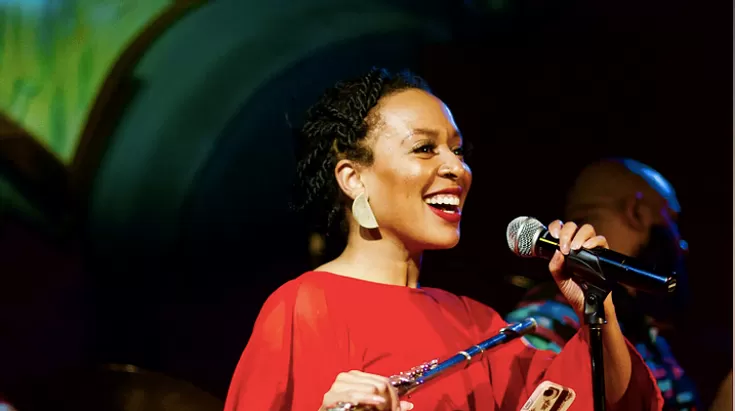 JCAL's new monthly series "Riddim Section" draws life directly from the cultures found across Queens. The first performer will be R&B soul singer Lea Anderson.
Through her own rhythm and blues, Lea Anderson aims to create an intimate connection between herself and anyone who has come in contact with her fluid soprano sound.
10 Minute Film Festival
April 16th - April 17th 7:30 pm
JCAL Youtube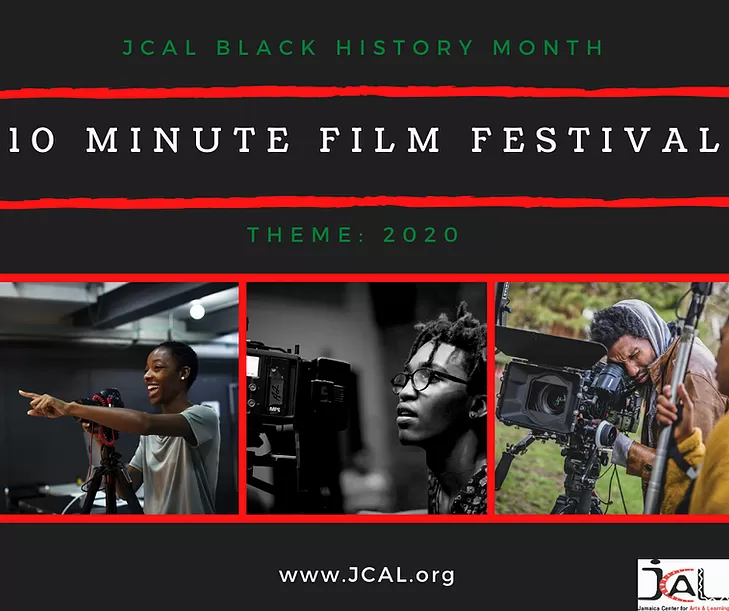 The dates are set and RSVPs are officially open for JCAL's 10 Minute Film Festival. A three-member jury will select films that will be streamed on JCAL's YouTube channel, awarding prizes totaling in over $1000. RSVP for the free event below, or submit your film here
FANIKE! African Dance Troupe
Black History Month 2021 Virtual Journey
Feb 27th - 7:00 PM


FANIKE! African Dance Troupe explores the survival of African and African Diasporic culture and arts through movement and percussion. They encourage the exchange of wisdom and knowledge within our community, especially between elders and their juniors. FANIKE! hails from Southeast Queens; has participated in the Queensboro Dance Festival; and performs annually for BAM Dance Africa's Salute to the Ancestors and across the tristate area.
Sponsored By:

Flushing Bank branch location at 89-12 Sutphin Blvd, Jamaica, NY now open, ready to serve your banking needs.