Jamaica Center for Arts and Learning (JCAL) is thrilled to announce the return of one of it's landmark programs; "Thursday Night Jazz". The beloved series brings together jazz musicians ranging from up-and-coming and mid-career artists to Grammy-winning performers. After pivoting to a virtual Jazz season last year due to COVID-19, Thursday Night Jazz is once again open to the public at JCAL's 99 seat Black Box Theater. The series will run monthly from October 2021 to April 2022.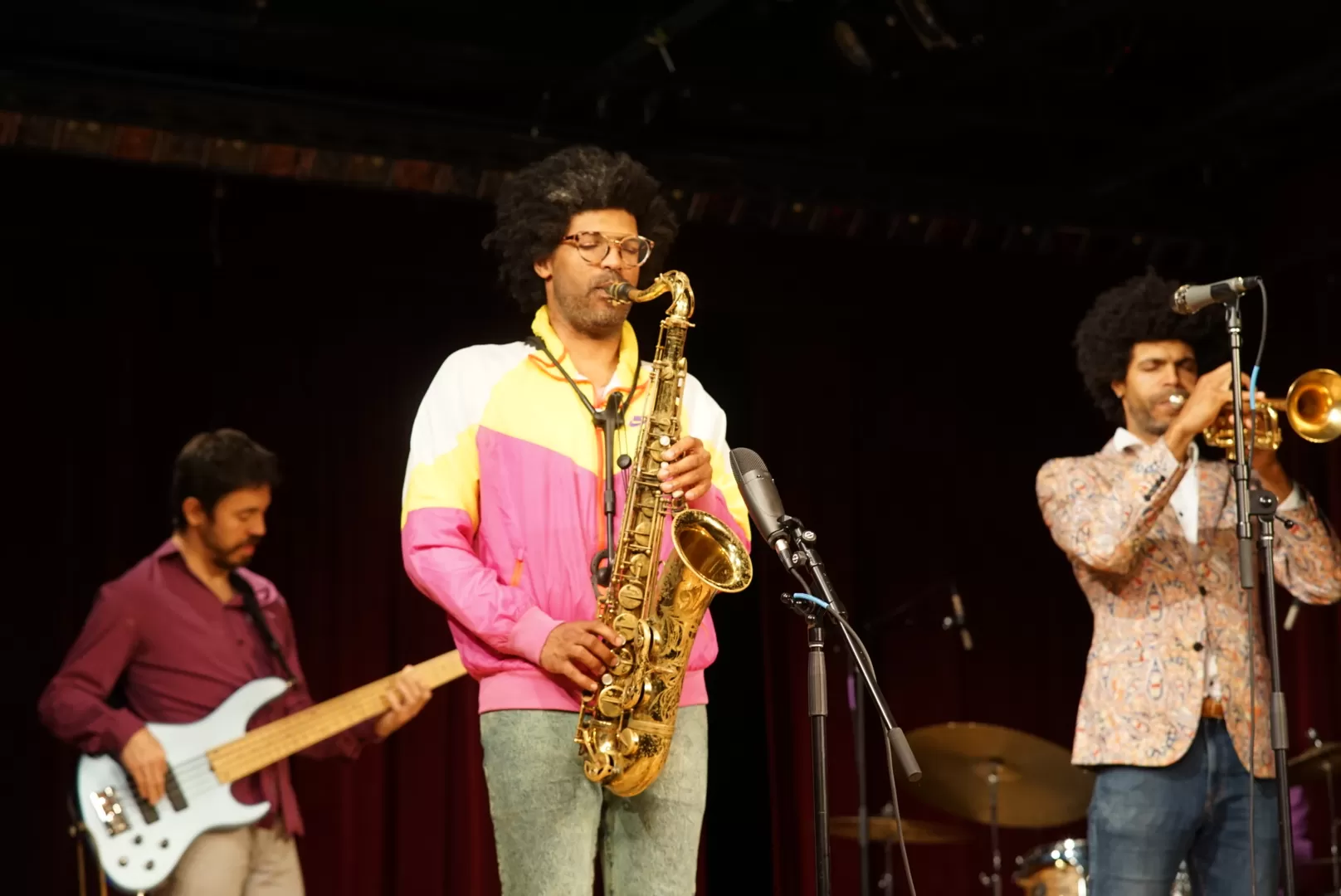 In a continued effort to present programs that are accessible, Thursday Night Jazz will be available to view both in-person, and virtually via JCAL's YouTube channel. The series is curated by Rio Sakairi, artistic director and director of programming for The Jazz Gallery in Manhattan. Sakairi will also curate JCAL's annual, multi-day event "Downtown Jamaica Jazz Festival".
Last season's Thursday Night Jazz featured performances by acclaimed musicians such as Nir Felder and Immanuel Wilkins. The culminating Jazz Festival was headlined by Ravi Coltrane who delivered a powerful tribute to his father in Southeast Queens. The 2021-22 season promises to continue that momentum with a diverse lineup of seven acts-- including some of the most exciting names in contemporary jazz.
The return of Thursday Night Jazz marks a step in the right direction for JCAL, and a community that is deep rooted with Jazz tradition.
Thursday Night Jazz 2021 - 2022 Lineup
Wayne Tucker and the Bad Mothas - October 14th 2021 8pm
Kengchakaj's Lak Lan - November 18th 2021 8pm
Gabriel Charkarji - December 9th 2021 8pm
Johnathan Blake - January 13th 2022 8pm
Emma Frank - February 10th 2022 8pm
Adi Meyerson - March 10th 2022 8pm
Lesley Mok & Phillip Golub - April 14th 2022 8pm
In accordance with the New York City mandate, all visitors age 12 and older must show proof that they have received at least one dose of a COVID-19 vaccine to enter JCAL/JPAC. All visitors age 18 and older must also show a valid photo ID. For more on where to get vaccinated, visit New York City's Vaccine Finder. Read more details on the mandate at NYC.gov.