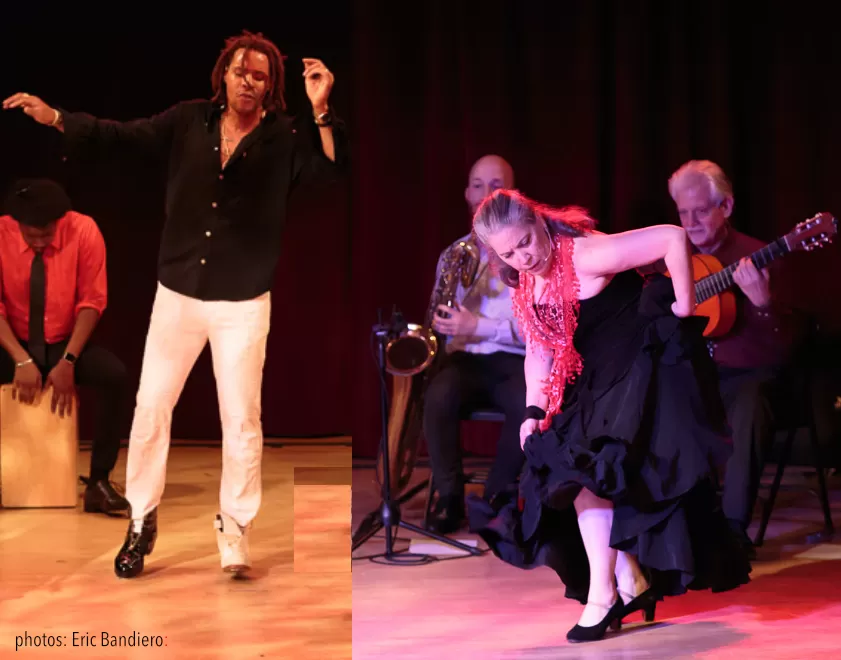 Flamenco Latino
2021 Online Más Allá series
JCAL YouTube
This Thursday! Check out our presentation of Flamenco Latino's Dance performance on our YouTube. Original music and arrangements by Basilio Georges authentically navigate the different styles of dance with the help of Danny Rivera, baritone saxophone and Hamed Traore.
Choreographer, dancer and singer, Aurora Reyes is joined by the hip and dynamic tap dancer, Omar Edwards. RSVP to view for free!
Do you want to get a feel for what August 5th's Flamenco Latino performance will be like? Check out this recap of last year's event, which took place at Jamaica Performing Arts Center. Be sure to subscribe to our YouTube for more consistent Arts and Culture content!
Southeast Queens Jam Fest
September 12th, 2021 3pm
Jamaica Performing Arts Center Outdoor Stage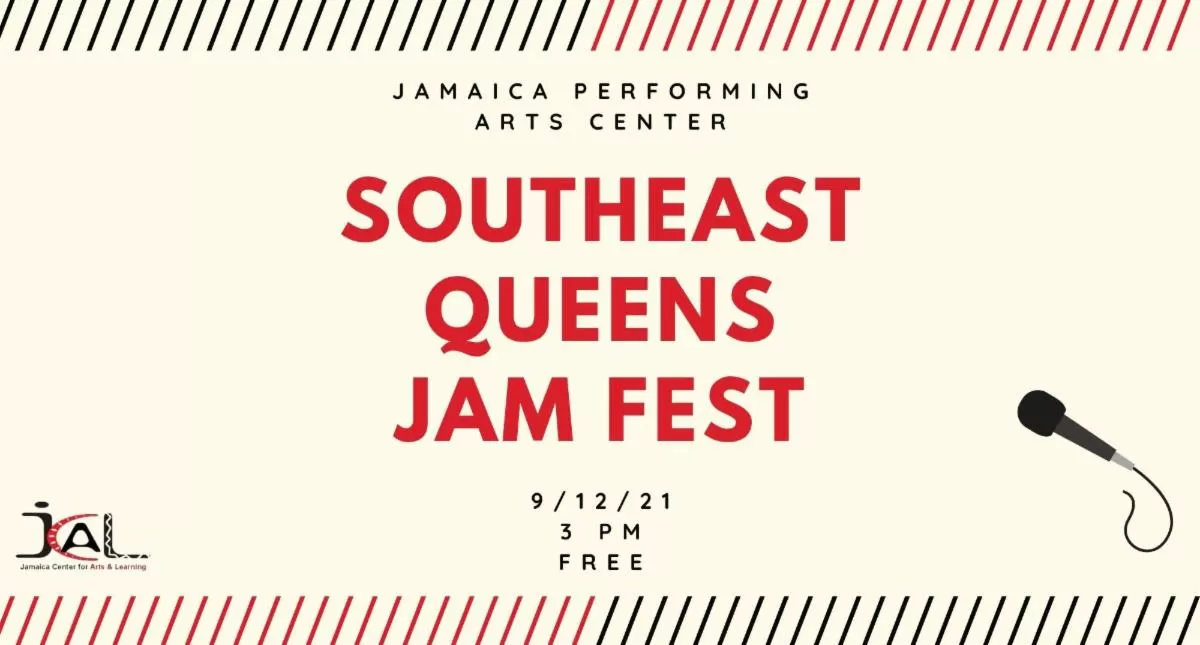 We are thrilled to present the second annual Southeast Queens Jam Fest! This event will bring 3 exciting, community based performers to the outdoor stage of the Jamaica Performing Arts Center on September 12th, 3pm. RSVP today to check out our exciting lineup of musicians.
Making Moves Dance Festival
September 17th & 18th 7pm
Jamaica Performing Arts Center Outdoor Stage
Making Moves Dance Festival 2021 ~ To Life is a free two-day event set to take place on the outdoor stage of the Jamaica Performing Arts Center (153-10 Jamaica Avenue) on Fri., Sept. 17 and Sat., Sept. 18, starting at 7pm on both days. RSVP HERE!
This year, JCAL offers what is, by far, its most diverse lineup ever, with styles that include Ballet, Afro-Latin, East Asian, Middle Eastern, Afro-Caribbean, East Indian and more.
Read: Meet the Dancers of MMDF21
If you'd like to learn more about the dancers participating in this year's Making Moves Dance Festival, check out our blog post.
This week's post provides info on the performers and dance companies who'll be coming to the stage in September!
Last Chance!
Jamaica Flux
Workspaces & Windows 2021
Book a free appointment today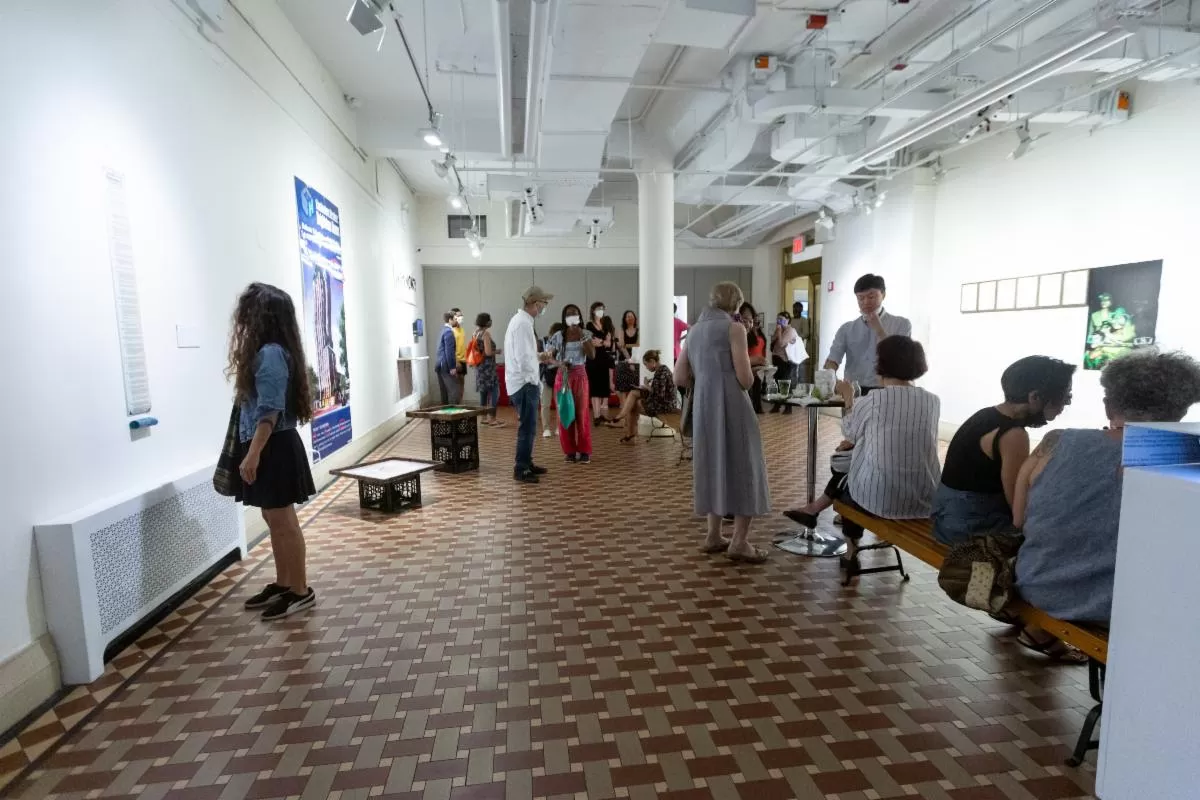 This Saturday is your last chance to our check out our current Visual Arts Exhibition for Jamaica Flux: Workspaces and Windows!
Jamaica Flux 2021 explores the interconnection of Jamaica's history, economic development, cultural heritage, and diversity to conceptualize topical, socially engaging projects. The exhibition brings together artists, curators, scholars, local residents, community leaders, developers, and politicians to build on the cultural legacy of Southeast Queens and to catalyze the transformative power of the visual arts, generating creative responses to the anxieties and tensions of our present moment. Book an Appointment Now!
JCAL thanks the Jean & Louis Dreyfus Foundation

The Jean and Louis Dreyfus Foundation has awarded JCAL $15,000 for general support. The Jean and Louis Dreyfus Foundation, Inc. was established in 1979 from the estate of Louis Dreyfus, a music publisher, and that of his wife, Jean. The mission of the Foundation is to enhance the quality of life of New Yorkers, particularly the aging and disadvantaged.
The Foundation disburses grants to organizations within the five boroughs of New York City and primarily in fields supportive of aging, arts, education, and social services. The incredibly generous support from the Foundation will help JCAL continue its mission of inspiring youth to pursue an interest in the arts, showcasing emerging artists and performers, and delivering multidisciplinary, multicultural programs to Southeast Queens as we enter our 50th Anniversary season.
District 24 by Indranil Choudhury
15-minute 2-channel video installation @ JPAC lower-level lobby, on view through August 21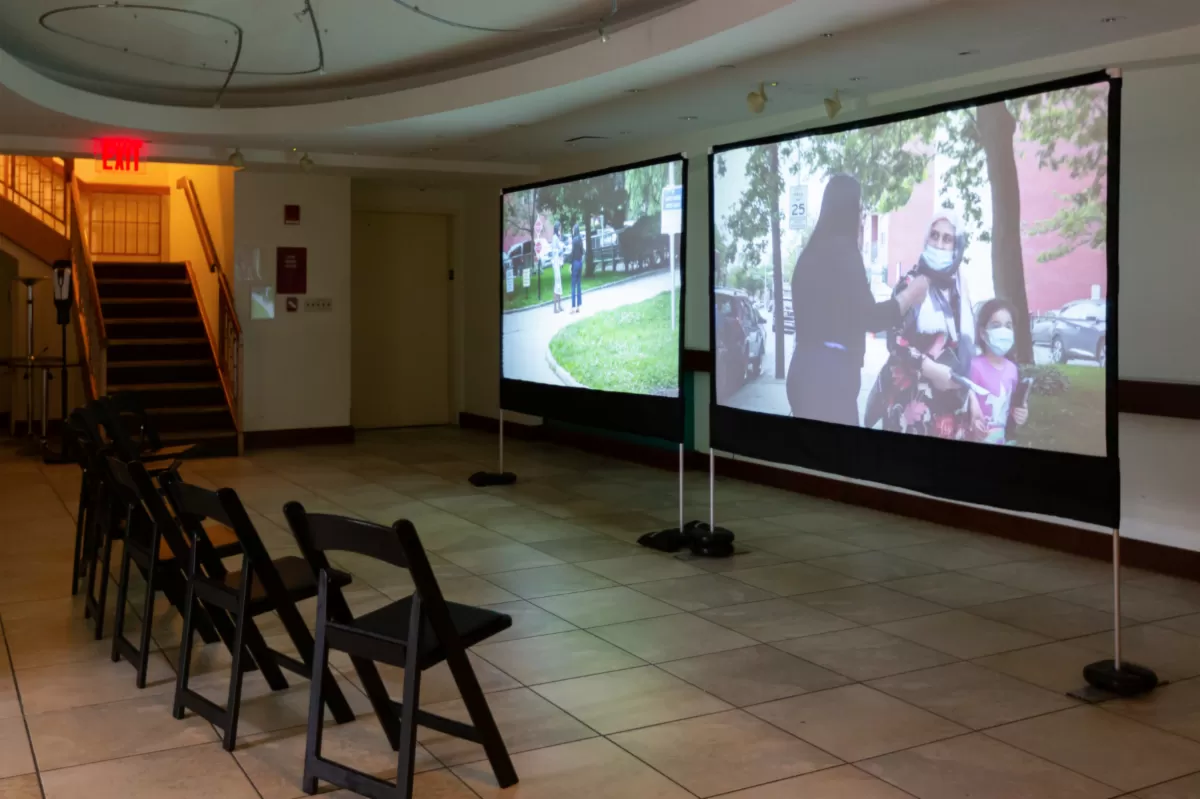 District 24 is on view now at Jamaica Performing Arts Center! Email Nkuo@jcal.org to book a free viewing appointment! The title of the installation, District 24 refers to the New York City Council district that Jamaica falls under. The film documents Moumita Ahmed's campaign for City Council in the 2021 elections. Over the course of an eventful 48 hours behind the scenes, the film attempts to capture the opportunities and challenges of getting a true grassroots campaign off the ground.
Indranil Choudhury is a media artist from India. He is a graduate student at Hunter College's Integrated Media Arts program and teaches in the school's Department of Film & Media Studies.
This project is part of Jamaica Flux: Workspaces & Windows 2021.
Now Open: 2021 Cycle of the NYC Women's Fund for Media, Music and Theatre
The NYC Women's Fund for Media, Music and Theatre, administered by NYFA in partnership with the City of New York Mayor's Office of Media and Entertainment (MOME), provides grants to encourage and support the creation of content that reflects the voices and perspectives of all who identify as women.
Film, theatre (live and online), music, and web productions are eligible for finishing funds in the following categories: Fiction Feature, Fiction Short, Fiction Webisode/Webseries, Documentary Feature, Documentary Short, Documentary Webisodes/Webseries, Classical/Experimental/Jazz/New Music, Music General, and Theatre Production. They are accepting applications through November 1, 2021. Learn More!