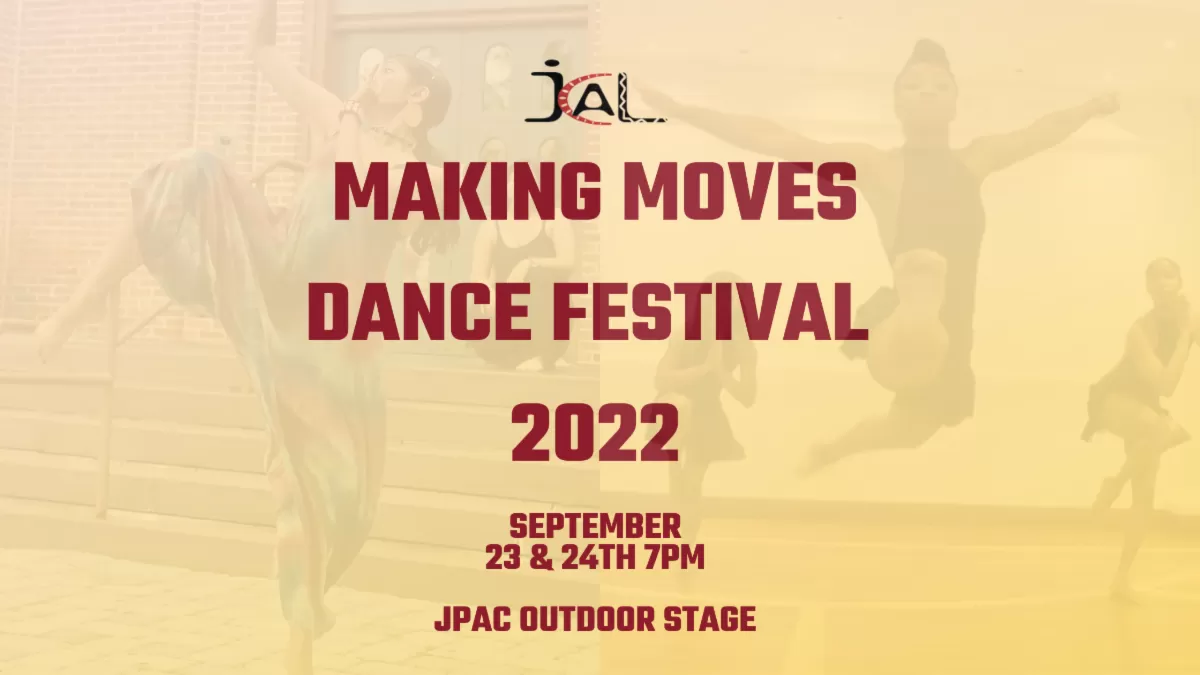 For over a decade, Making Moves Dance Festival, presented by the Jamaica Center for Arts and Learning (JCAL), has served as a platform to promote new, emerging, and underrepresented dance companies. This Fall, JCAL is set to present a diverse cultural lineup for Making Moves Dance Festival 2022 - Carpe Diem (Seize the Day). The free two-day event will take place on Jamaica Performing Arts Center's outdoor stage (153-10 Jamaica Avenue) on September 23rd and September 24th at 7pm on both days.
Now in its thirteenth year, Making Moves Dance Festival has always been a testament to the rich diversity of Queens and New York City, presenting both traditional and contemporary influenced dance styles on stage. This year, JCAL's lineup features disciplines including Ballet, Indian Classical, Contemporary, and more.
Along with the outdoor presentation of the festival itself, Southeast Queens will also be able to check out the dance company's process, as all rehearsals will be held in full sight of the community on Jamaica Avenue.
After an open call in April, JCAL's professional jurors selected nine NYC-based dance companies. The selected companies will be presented in three sections: Emerging Artists, Early Career Artists, and Commissioned Artists. The two Commissioned Artists will be Sonali Skandan and Julia Bengtsson.
Meet the Dancers & Choreographers!
Emerging Artists
Pony Box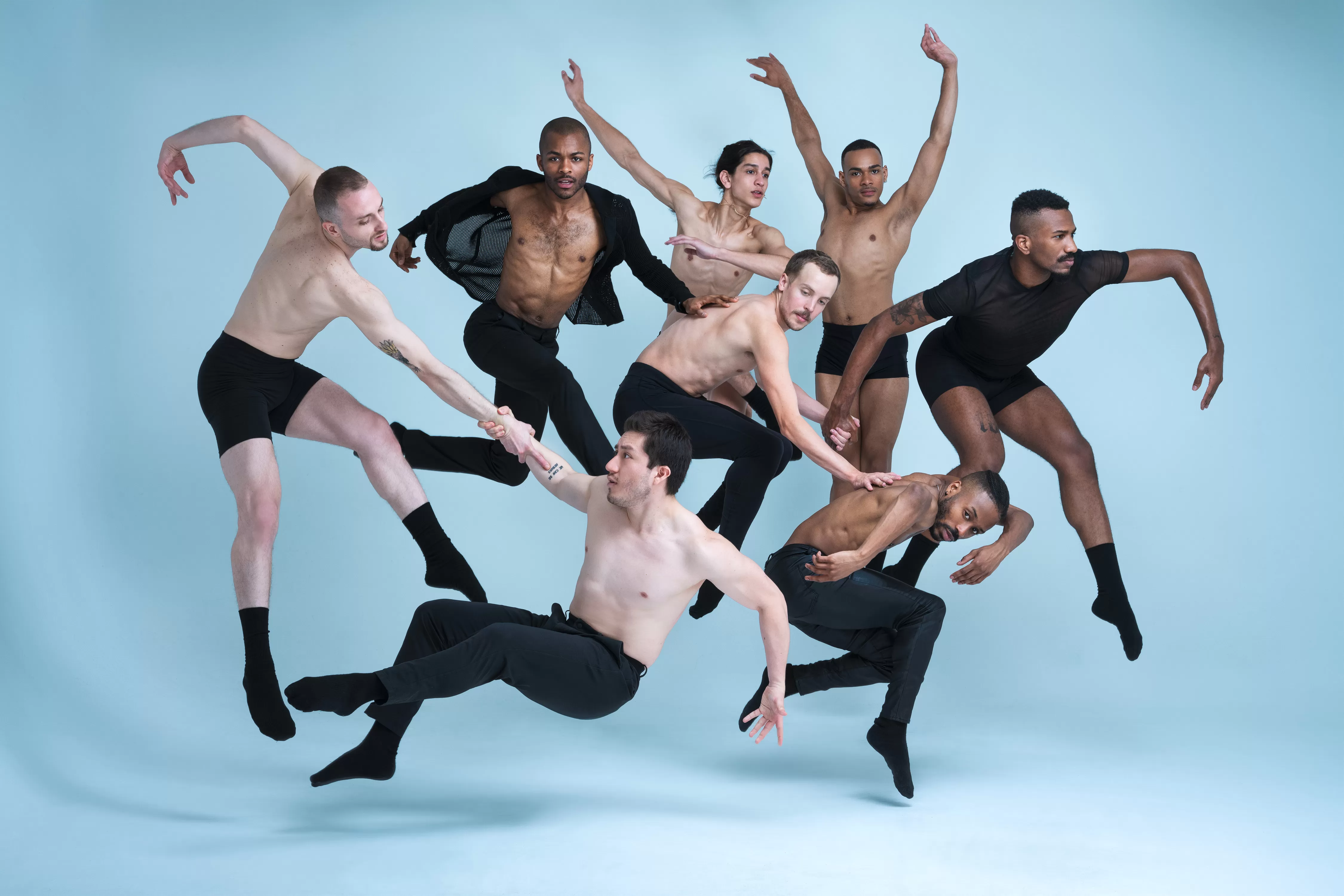 Pony Box Dance Theatre is an NYC repertory company comprised of diverse male-identifying artists. The troupe's performances, set to original scores, are recognized for their physically powerful, visually compelling, and soulful aesthetic. Led by visionary founder and Artistic Director Jamie Carabetta, the company presents an annual season in New York City and Los Angeles and regularly tours throughout the United States and internationally. Audiences are drawn to the sheer physicality and immediacy of Pony Box's performances. The company has produced a number of notable works, with recent premieres by choreographers Yoshito Sakuraba, Rena Butler, and Norbert de la Cruz. The company has performed at The Ford Amphitheater, Luckman Theater, BAM Fisher Hall, Battery Park Dance Festival, and City Center in NYC and was recently chosen as a finalist in the McCallum Choreography Competition in Palm Desert, CA.
Demi Remick
Demi Remick is an NYC-based dancer, choreographer, and company director creating works across musical genres and dance styles. She is a YoungArts Gold winner, Dance Magazine's Top-25-To-Watch 2014, a Presidential Scholar in the Arts nominee, and a Capezio Athlete. Demi tours worldwide as the tap dance soloist with Postmodern Jukebox and was recently a featured soloist at Company XIV. Demi has danced for Caleb Teicher & Co, Dorrance Dance, Jason Samuels Smith, Susanne Bartsch, Bill T. Jones, Lisa LaTouche, and alongside American Ballet Theatre dancers at venues such as The Sydney Opera House, NY City Center, Radio City Music Hall, The Kennedy Center, and Hollywood's Greek Theatre. Demi earned her BFA in Dance from SUNY Purchase Conservatory of Dance. Demi's work is presented worldwide as a soloist and with her tap company, Demi Remick & Dancers.
Jamel Gaines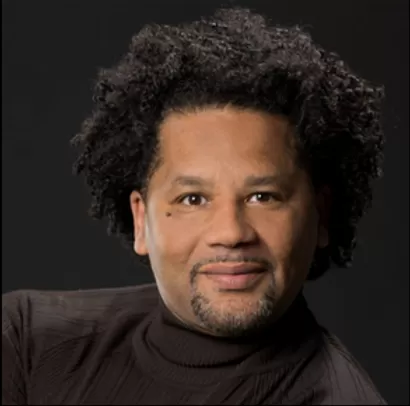 Executive Artistic Director/Choreographer of Creative Outlet, Jamel Gaines has more than 28 years of choreographing experience including Spike Lee's "Annual Tribute Concert to Michael Jackson" and televised choreography on So You Think You Can Dance. He has worked with distinguished artists such as Jennifer Holiday, Michael Jackson, Whitney Houston, and more. He has created and staged over 25 repertory and concert productions in NYC and around the globe, including Jamaica, Spain, and Germany. Jamel was presented the Teacher Recognition Award on Public Television's "American Talent" and has been featured in publications such as Essence Magazine and The New York Times. His work has been staged and presented by the Actors Theater Workshop, Alvin Ailey American Dance Center, the JOYCE theater, and many others. Jamel serves as the director of St. Paul's Eldad Medad Dance Ministry which exhibits "He Got Up," the commemoration of the African Holocaust, the acclaimed "Black Nativity" for which he won an Obie Award.
Early Career Artists
Danielle Diniz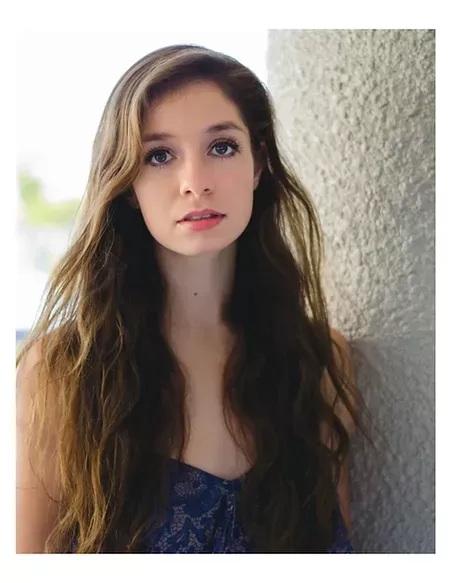 Danielle Diniz has been commissioned to create new works for Jacob's Pillow, Avant Chamber Ballet, and Columbia Ballet Collaborative, and was a choreographer for DanceBreak 2020 (musical theater's leading platform for upcoming Broadway choreographers). Her work has been shown in Stars of American Ballet and New York Choreographers' Forum, among others. She was recently awarded a grant from the New York Foundation for the Arts to present a full evening of her choreography. She has held guest teaching/master classes for the American Musical and Dramatic Academy (AMDA), Perpetual Motion Dance Studio, and in St. Petersburg, Russia via DanceOpen. After earning her B.A. from Cornell University, she joined the Dirty Dancing national tour and performed regionally in multiple shows, including featured roles in National Pastime and My Fair Lady, both under the direction of Tony nominee Hunter Foster and Waitress's Lorin Latarro. She served as Dance Captain/Phantom for three years of this team's The Rocky Horror Show and was also Associate Choreographer for the production's fourth incarnation.
Selina Chau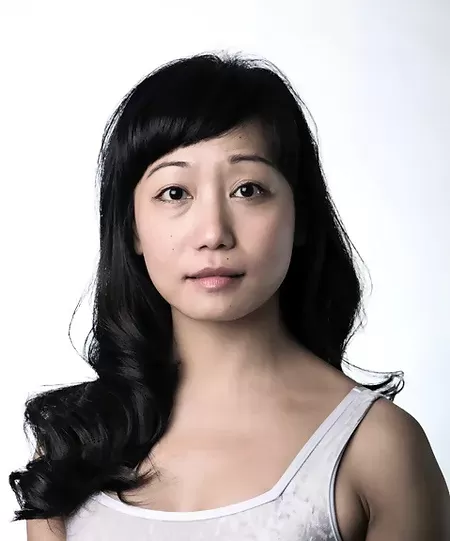 Selina is a former Junior Soloist with Hong Kong Ballet, where she performed leading roles in the company's classical and contemporary ballet productions, ranging from Sleeping Beauty to The Rite of Spring. While performing with HKB, Selina also contributed choreography to many major productions across Asia, including Swan Lake and Aida. After completing her MFA in Dance at Tisch Dance, NYU, Selina's creative work has been seen at La MaMa Moves Dance Festival, Lincoln Center's Rose Theater, Mark Morris Dance Center, Skirball Theater, and Flushing Meadows Park. Selina is currently an adjunct ballet professor at New York University's Tisch School of the Arts. She is also a dancer with the Metropolitan Opera. You can learn more about Selina's work at: selinachau.com.
Derick McKoy, Jr.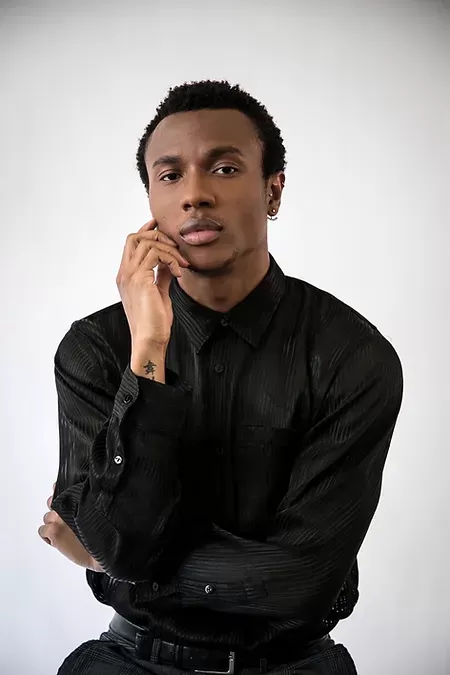 Derick McKoy, Jr. is a graduate Glorya Kaufman Scholar of the Ailey/Fordham BFA Program in Dance. He started training under Luctricia Welters and joined her dance company, Jubilee Dance Theater, as an apprentice. He furthered his training at Hubbard Street Dance Chicago, Arts Umbrella, BalletX, and more. Derick has performed with Nimbus Dance, Jeremy McQueen's The Black Iris Project, and on seasons 1 and 2 of the hit TV show POSE on FX. On stage, Derick has performed works by Alvin Ailey, Matthew Rushing, and many others, and featured on Conan, Ailey's Spirit Gala at Lincoln Center, and during the groundbreaking ceremony of the Vessel at Hudson Yards. His works have been presented at several performance venues including Ailey Citigroup Theater and the Museum of Contemporary Art Chicago. He was recently selected as one of four choreographers to choreograph at the Joffrey Academy in Chicago. Derick founded McKoy Dance Project, a strong but sensitive new voice in contemporary dance that seeks to be a platform of visibility and celebration for people of color and members of the LGBTQIA+ community.
Charly & Eriel Santagado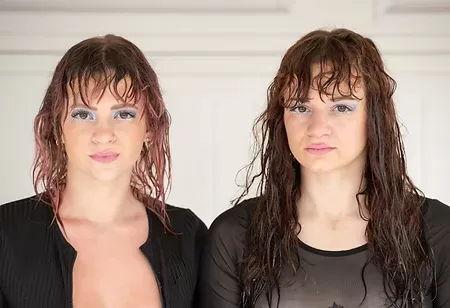 mignolo dance is a 501-c3 nonprofit contemporary dance company founded by sisters, Charly & Eriel Santagado, in 2017. They have been dancing and creating together for more than ten years, and they use this experience to continue collaborating with one another as well as with other dancers and artists to create new work that explores elements of various artistic mediums through movement. The company has presented works at many festivals including KoDaFe, Dumbo Dance Festival, Triskelion's SummerFest, Waxworks, Peridance's APEX, and Koresh's Come Together Dance Festival. Their work has been produced by HERE Arts Center, Dixon Place, Jamaica Center for Arts and Learning, Gardenship Art, and The Berrie Center at Ramapo College.
Commissioned Artists
Julia Bengtsson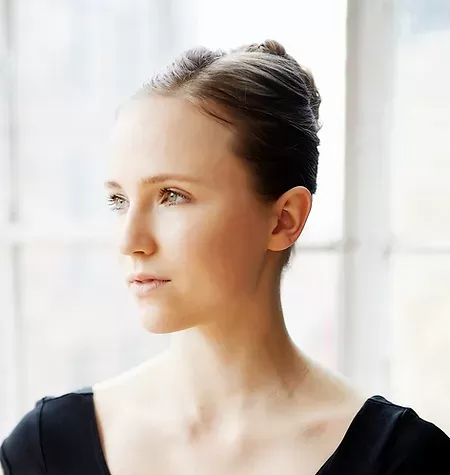 Swedish-born dance artist Julia Bengtsson has choreographed over 20 ballets, operas, and films for venues including Carnegie Hall, UN Headquarters, Bruno Walter Auditorium at Lincoln Center, and Alvin Ailey Dance Center. In 2021, she was the first dance artist to be awarded a position in Early Music America's Emerging Professional Leadership Council. She has presented workshops at Temple University, NYU Steinhardt, University of Pittsburgh, and Stanford University. Her career as a dancer includes six years with Connecticut Ballet, multiple tours with New York Baroque Dance Company, and soloist roles performed at Carnegie Hall. She is a mentee of Bessie-awarded director/choreographer Catherine Turocy, a graduate of Royal Swedish Ballet School, and was a scholarship student at Joffrey Ballet School. You can learn more about Julia's work at: http://www.juliabengtsson.com/.
Maya Kulkarni & Sonali Skandan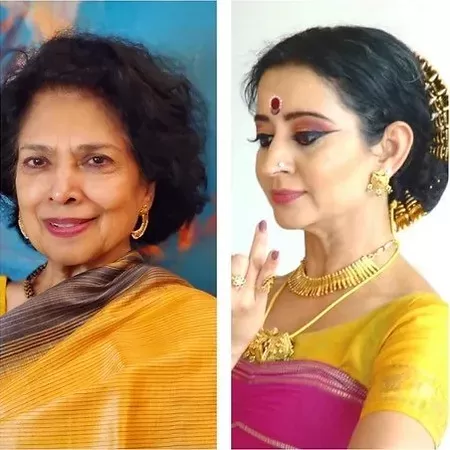 Described by NYT as a "Dancer's dancer," choreographer Maya Kulkarni is a well-known figure in the Indian dance world. She has evolved a new style of classical dance performance, named "Shilpa Natanam" (Dancing sculptures), which adheres to the rules of classical aesthetics but breaks boundaries in expressive techniques and thematic material. She has choreographed Ardhanari Nateswara (marriage of the god Siva), Plato's Allegory of the Cave, Medea, Yakishini (reproducing the temple architecture of an 11th-century tantric temple in Orissa), Sayankale, and Tridha to name a few. These pieces are currently being performed by US-based dancers trained in Indian Classical Dance.
Sonali Skandan is a Bharatanatyam artist (choreographer, performer, teacher) and founder/Artistic Director of Jiva Performing Arts and Jiva Dance. Sonali has performed globally to much critical acclaim including at Lincoln Center, Merce Cunningham, Joyce/SoHo, The New Victory Theatre, and Queens Museum of Art in NYC. Sonali's original work is based in classical Bharatanatyam and influenced by studying other dance forms and growing up as a first-generation immigrant in NYC. She has trained with leading masters—CV Chandrasekhar and Bragha Bessell of India—and continues exploring new and innovative themes and synergies in her dances along with collaborations with noted choreographer Maya Kulkarni.