JCAL Presents Third Annual 10-Minute Film Festival - Everything You Need To Know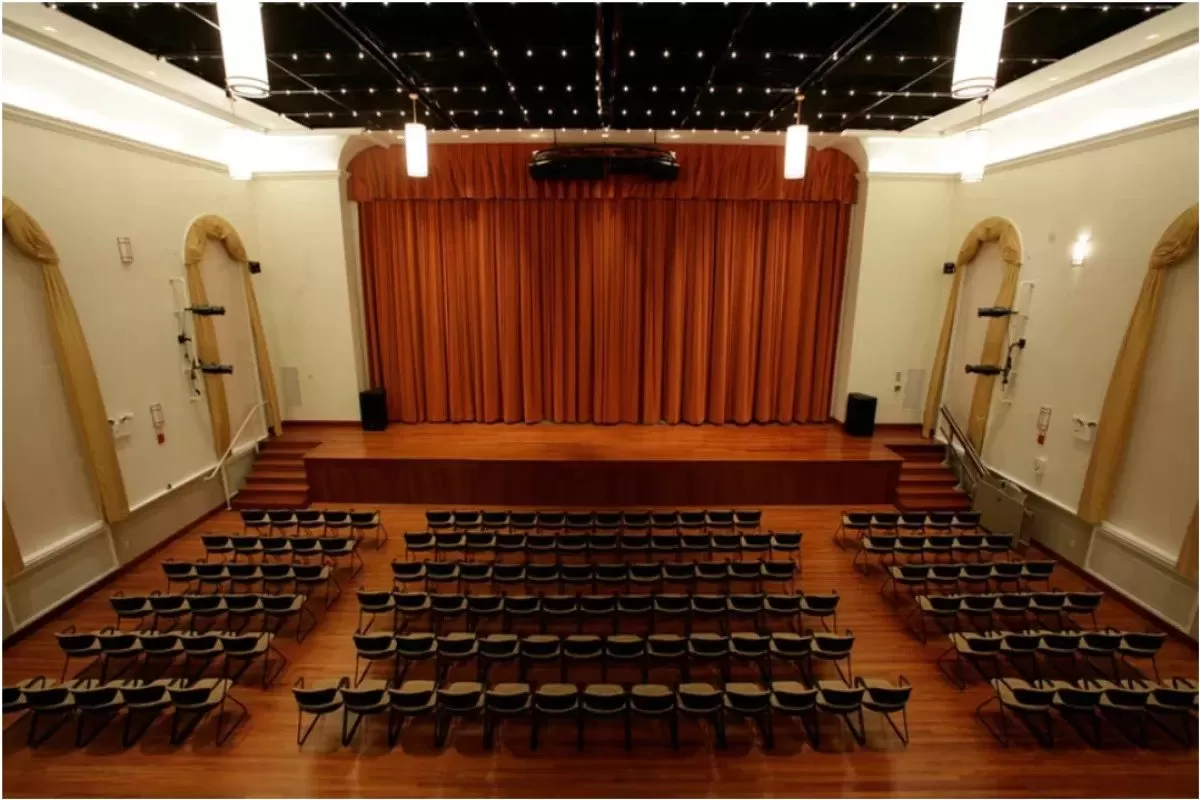 JCAL will present its Third Annual 10-Minute Film Festival on Saturday, April 22, starting at 7pm, at the Jamaica Performing Arts Center (153-10 Jamaica Avenue). Through an open-call process and peer jury, emerging independent film directors will be showcased and several will receive cash awards immediately following the festival.
Following an opening reception, the festival begins with a Q&A spotlighting the accomplished film producers Luc Stephen and Omarr A. Salgado. Attendees will have the opportunity to learn more about their work, and to ask questions of these producers as both creatives and entrepreneurs.
Following the Q&A will be a screening the 10 films shortlisted by the jurors out of a pool of 248 submissions. Audience members will vote on their favorite films; based on the voting, JCAL will award an audience pick and announce the top two picks of the jury, with all three winners receiving cash prizes. The festival concludes with a roundtable discussion featuring the participating filmmakers.
JCAL's Third Annual 10-Minute Film Festival is supported by the Mellon Foundation and Resorts World New York City, with additional support from New York City Council Speaker Adrienne Adams, Council Majority Whip Selvena Brooks-Powers, Council Member Nantasha Williams, and general operating support from the Mayor's Office and the New York City Department of Cultural Affairs.
Meet the Panelists
Luc Stephen

Born in Haiti and raised in Boston before migrating to New York, Stephen is a creator, writer, producer, and director who exploded onto the production scene in 2007 with his role in B.E.T's infamous series American Gangster. The founder of Second Chance Enterprises, Stephen is most well-known for producing the 2021 Louis Gossett, Jr., movie Sin, and also Better Than My Last, starring Hassan Johnson and the documentary Witness for the Defense, which was executive produced by Mike Tyson, Irv Gotti, and Michael Payton. A lot of Stephen's earlier work is being distributed by Dame Dash Studios, Homestead Ent and Indie Rights, and can be seen on many top-streaming networks. His current client roster includes the brand L.L. Bean, whose 2020 sales topped $1.59 billion, as well as LOL Network and Lionsgate Films.
Omarr A Salgado
Salgado co-founded Fast Forward Films (FFIC TV), a full-service production company, in February 2019 alongside fellow filmmaker Willie Coggins of Official IC Entertainment, as a platform for the independent filmmaker. FFIC TV will not only have in-house material but also projects from other filmmakers in celebration of the culture. Currently, Salgado has taken on the role of Head of Acquisitions for Dame Dash Studios, where he is tasked with identifying and acquiring content that speaks for itself. Having Salgado on board will help both Dame Dash Studios and Homestead Entertainment bring audiences new and aspiring titles to complement their strategic partnership. Salgado has a track record of pinpointing, developing, and delivering quality titles, and is well respected within the independent film community. He recognizes the importance of this merger as an opportunity to give filmmakers of color a resounding voice and greater presence in today's market.

Meet the Jurors
Tyrel Hunt
Tyrel Hunt is a writer, filmmaker and cultural worker from Queens, New York. As a filmmaker, he wrote, edited and directed the feature film April Again, which won several awards including Best of the Fest at the Peoples Film Festival and Best Feature film at the Baltimore Black Film Festival. He is set to release The Sound of Southside, an upcoming feature film and novel, later this year. Hunt works full-time as Director of Marketing and Communications at Jamaica Center for Arts and Learning.
Xhosa Fray-Chinn
Fray-Chinn is an artist, filmmaker and photographer based in Brooklyn, New York. His work revolves around his perspective on the beauty of the Black experience and addressing where it can go narratively. He began his professional journey in 2020 during the pandemic. In 2021, he released his first photo book, Beauty Behind the Blackness. In 2022, he held and curated his first group exhibition show in Los Angeles, and in 2022 he was also named a filmmaker-in-residence of the Louis Armstrong House. When he isn't creating, you'll probably find him at a gallery, thrift store, trying new foods or somewhere in nature.
Lonai Mosley
Mosley studied film production, event marketing and entertainment law at the New York University School of Continuing Education, and TV production at Southern Connecticut State University. A seasoned conceptual originator, developer, logistical producer, and artistic visionary of esthetics, Mosely specializes in digital media and live-event production, and marketing. Her longstanding expertise as a visual artist, writer, videographer, director, and brand marketer has produced quality digital videos, PSAs, documentaries, indie films, live and special events, and workshop productions; she has developed creative and business content for print, web, and TV. Mosely has also appeared as an on-air reporter, interviewer, motivational speaker, moderator and presenter, TV voiceover artist, and indie film actor talent for various productions.