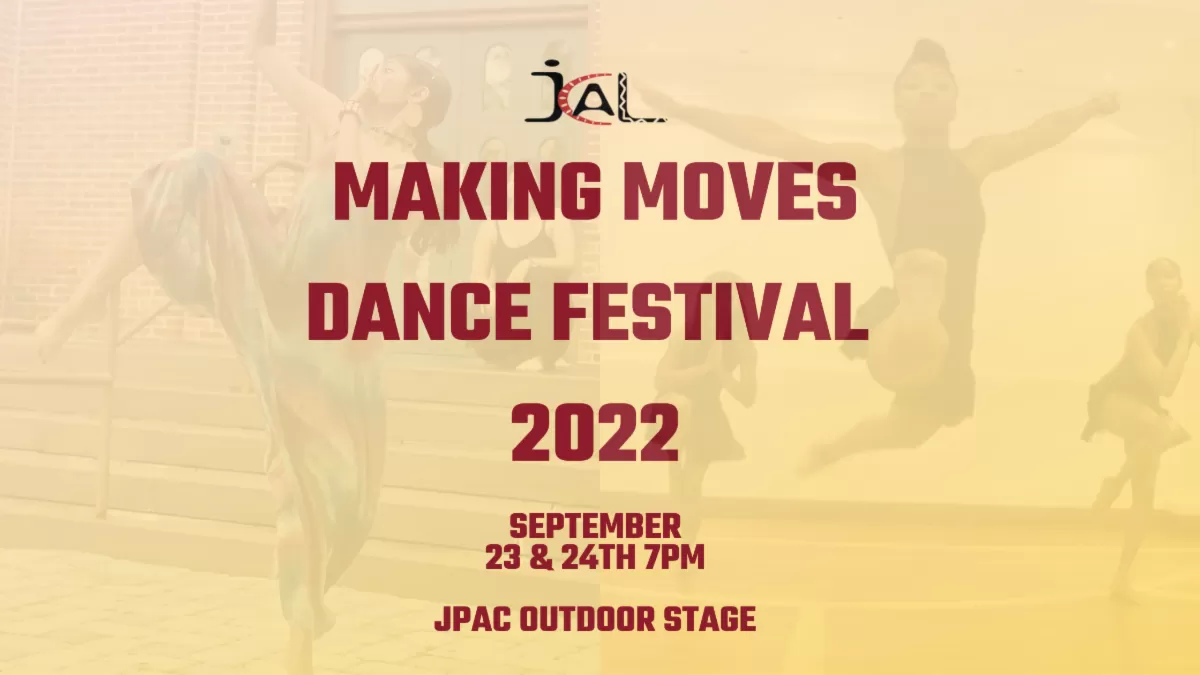 Making Moves Dance Festival 2022
September 23rd & 24th, 7pm-9pm
Jamaica Performing Arts Center
153-10 Jamaica Avenue
JCAL is pleased to announce Making Moves Dance Festival 2022! For 13 years, the Making Moves Dance Festival has served as a platform to promote new, emerging, and underrepresented dance companies. The free, two-day event is set to take place on the outdoor stage of the Jamaica Performing Arts Center (153-10 Jamaica Avenue) on Friday, September 23rd and Saturday, September 24th, starting at 7pm on both days.
Making Moves Dance Festival is a testament to the rich diversity of Queens and New York City as it presents both traditional and contemporary influenced dance styles. Stay tuned for our announcement of the selected dancers and RSVP below!
Dance Party NYC
Free Dance Workshops and Performances
August 6th, 12pm-5pm
153-10 Jamaica Avenue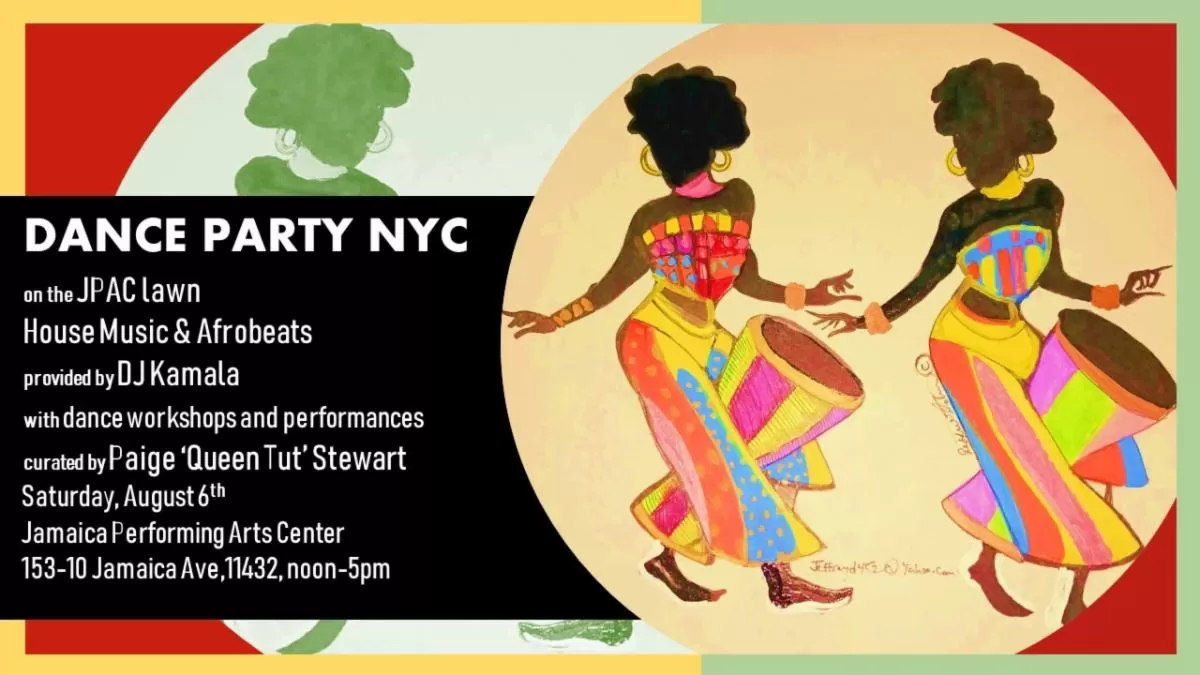 Join us at JPAC on August 6th, 12pm for free Dance workshops and performances! Dance Party NYC is taking place as a part of the Festival of New York, a citywide collaborative movement featuring more than 300 diverse organizations across all sectors running from Memorial Day to Labor Day 2022.
Featuring Afrobeats, House music, and more!
Video of the week: Southeast Queens Jam Fest Snippets
Check out a few captured moments from last weekend's Southeast Queens Jam Fest and be sure to subscribe to our YouTube channel for more content!
JCAL Education at Home Presents:
39 Lessons with Kenn Bivins
Free YouTube Series with Best-Selling Author
The list of new JCAL Education at Home titles begins with 39 Lessons, based on the best-selling 39 Lessons for Black Boys & Girls by author Kenn Bivins. 39 Lessons is a series of affirmations and lessons that promote self-esteem, education, justice, and wisdom among Black children of all ages. Filmed in four short parts, 39 Lessons is also a great kick-starter for in-depth conversations about race with boys and girls of all ethnicities.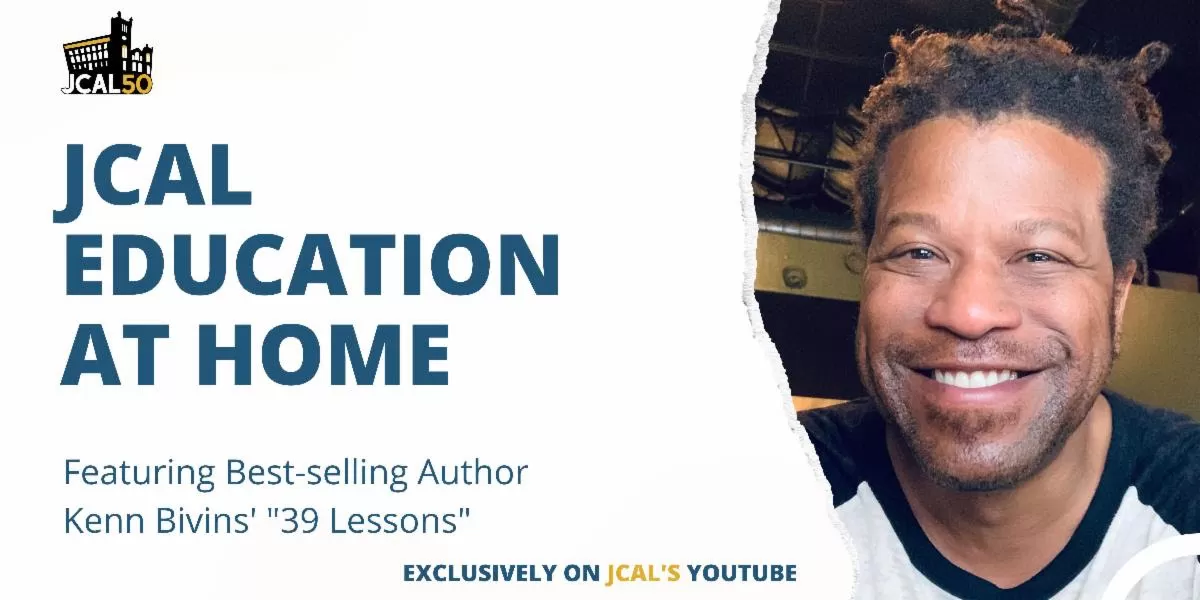 Watch the series in full below!
Flamenco Latino 2022 Más Allá Series
August 4th and August 5th, 7:30pm
Jamaica Performing Arts Center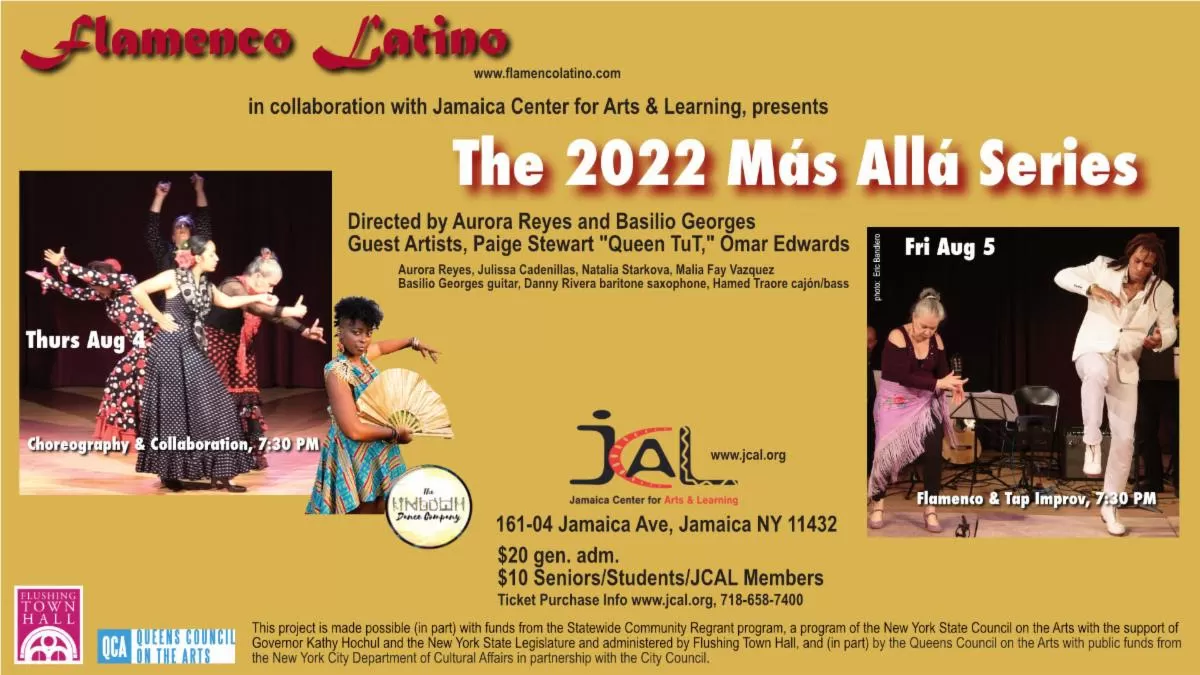 Directors Aurora Reyes and Basilio Georges will present two different programs. On Thursday, August 4th at 7:30pm, the theme is "Choreographies and Collaboration," featuring Aurora's group choreographies and the debut of "Quejillo/Shout," a Flamenco/Hip Hop fusion piece, created in collaboration with Paige Stewart "Queen TuT" and The Kingdom Dance Company.
On Friday, August 5th at 7:30pm, the theme is "Flamenco and Tap Improvisation," featuring Aurora with the dynamic tap dancer and "foot musician," Omar Edwards. They are accompanied by Basilio Georges' original music which infuses Flamenco with elements of Jazz, Blues, and Salsa.
Orchestra of St. Luke's Summer Serenades
July 29th, 6:30pm
Jamaica Performing Arts Center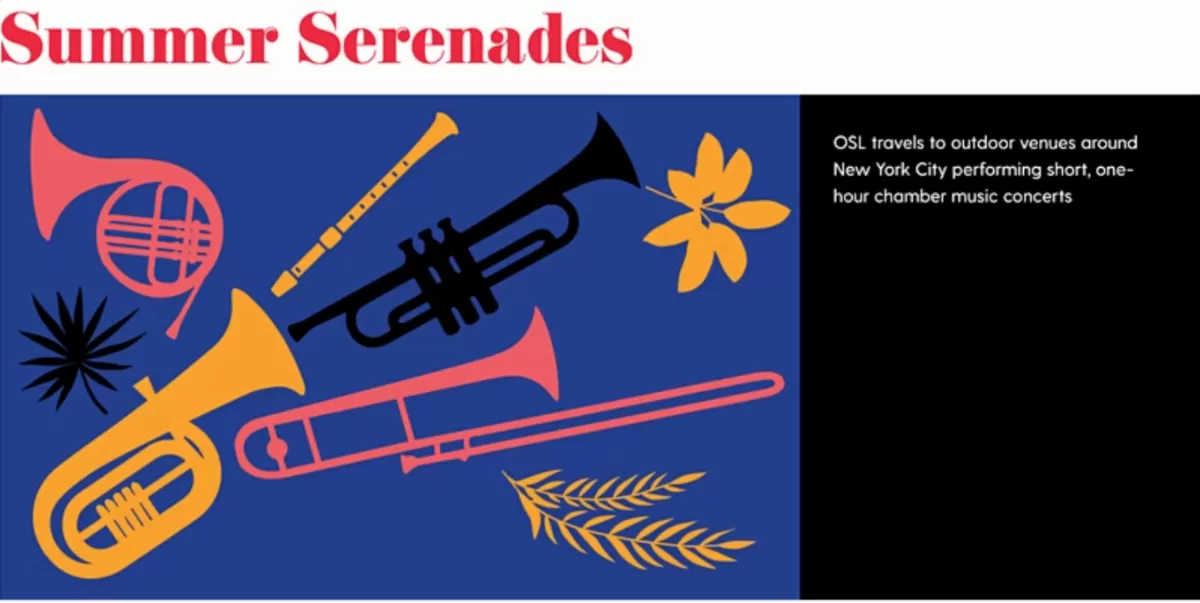 RSVP to this live concert comprised of music by Gounod, Mozart, and Valerie Coleman, a frequent collaborator with the orchestra.
OSL returns to its chamber music roots each summer with the "Summer Serenades" programs in each of New York City's five boroughs. This season the concerts feature a piece for wind quintet by Valerie Coleman, Performance Today's 2020 Classical Woman of the Year and the orchestra's partner for a long-term collaboration last season.
The National Leaders of Color Fellowship
The National Leaders of Color Fellowship (LoCF) application opens on August 1st. The LoCF is a strategic leadership development program for Black, Indigenous, and People of Color (BIPOC) leaders in our region who are committed to the advancement of cultural equity in the arts. Using a cohort structure, the program, administered by Western States Arts Federation, emphasizes experiential learning, community building and service to the field.
A New Exhibition at JCAL!
"It's a Luxury to Look Back"
On View Until July 29th @ JCAL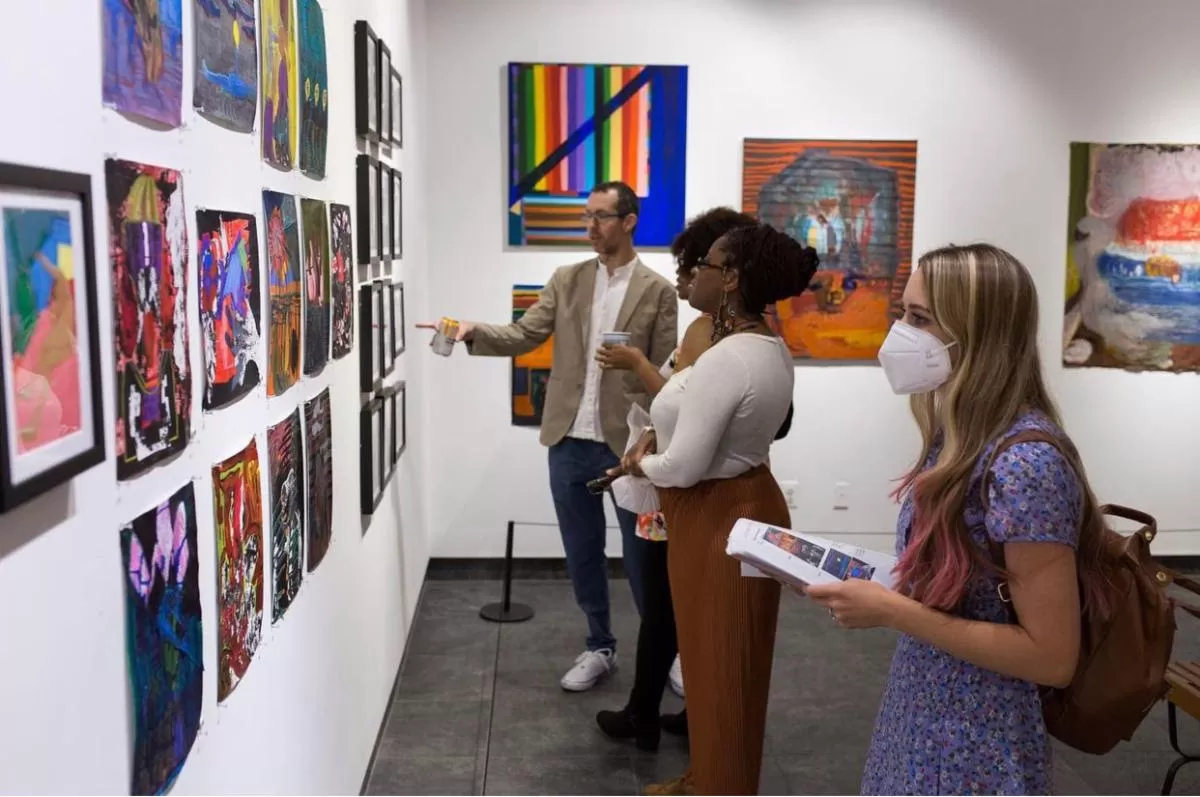 Angela Miskis: "It's a Luxury to Look Back" is currently on view in JCAL's Miller Gallery until July 29th, 2022. The exhibition was recently featured in Hyperallergic's "21 Art Shows to See in New York This Summer" and announced in the Queens Daily Eagle's "New exhibition from Southeast Queens organizer set for JCAL."
You can view the exhibition during the week from 11am to 8pm. Check gallery hours by calling (718) 658-7400. The artist will also be present at the gallery every Saturday until July 23rd, 2022 from 12pm to 5pm. You can RSVP using this link.
Photo of the Week - Southeast Queens Jam Fest 2022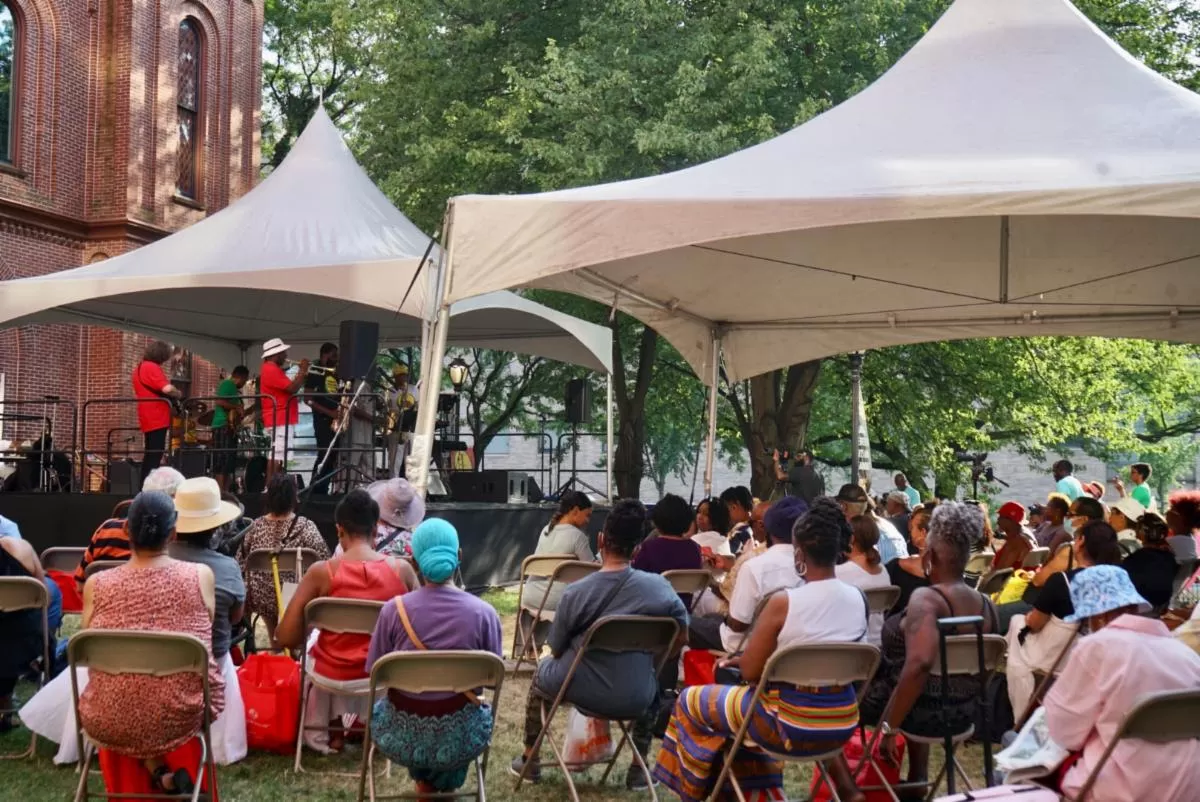 Thank you to our sponsors!
JCAL thanks the below businesses for sponsoring our 50th Anniversary year! Click on the logos to learn more about each business and support!