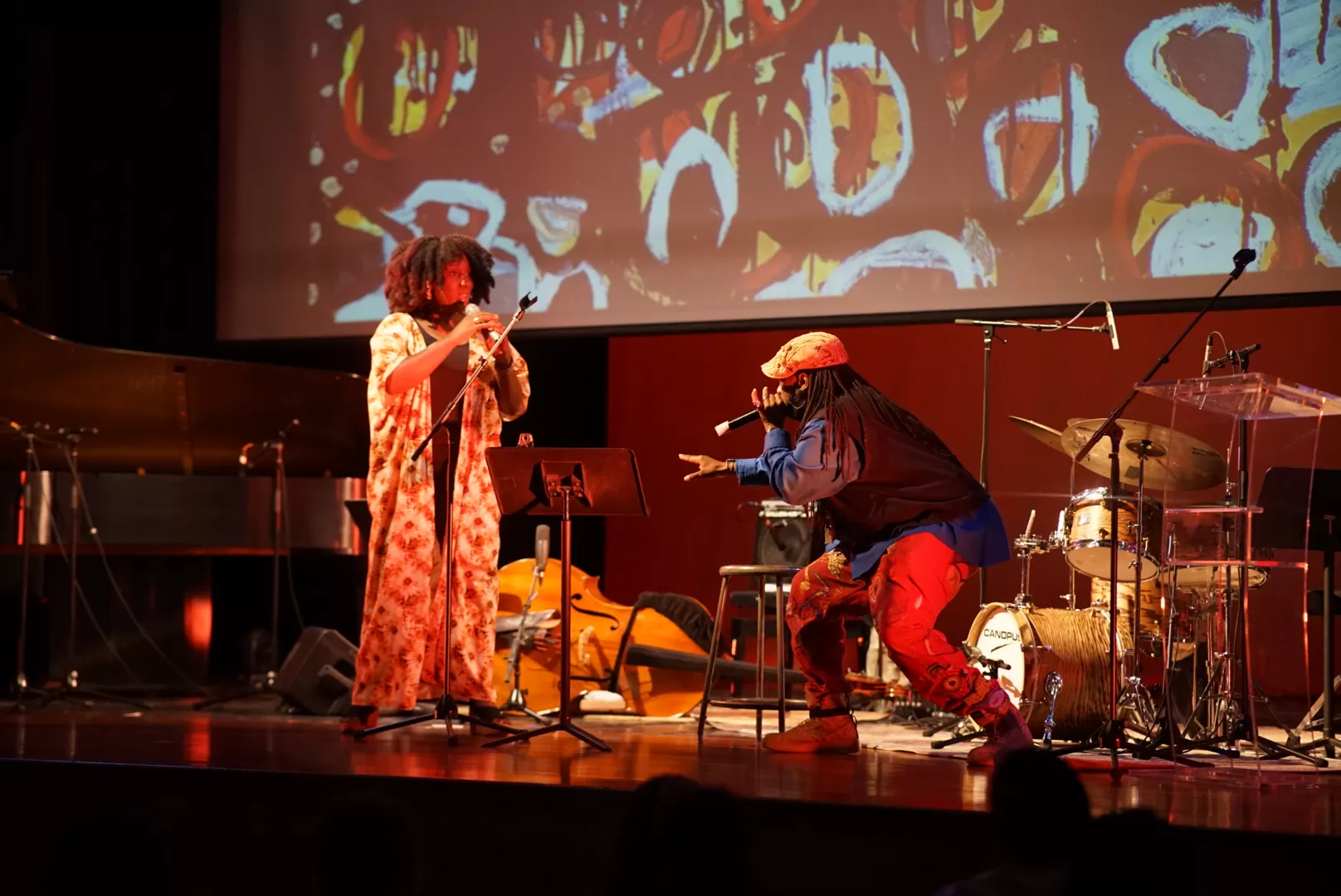 2nd Thursday Night Jazz Premiere
Featuring Wayne Tucker
October 14th, 7pm @ JCAL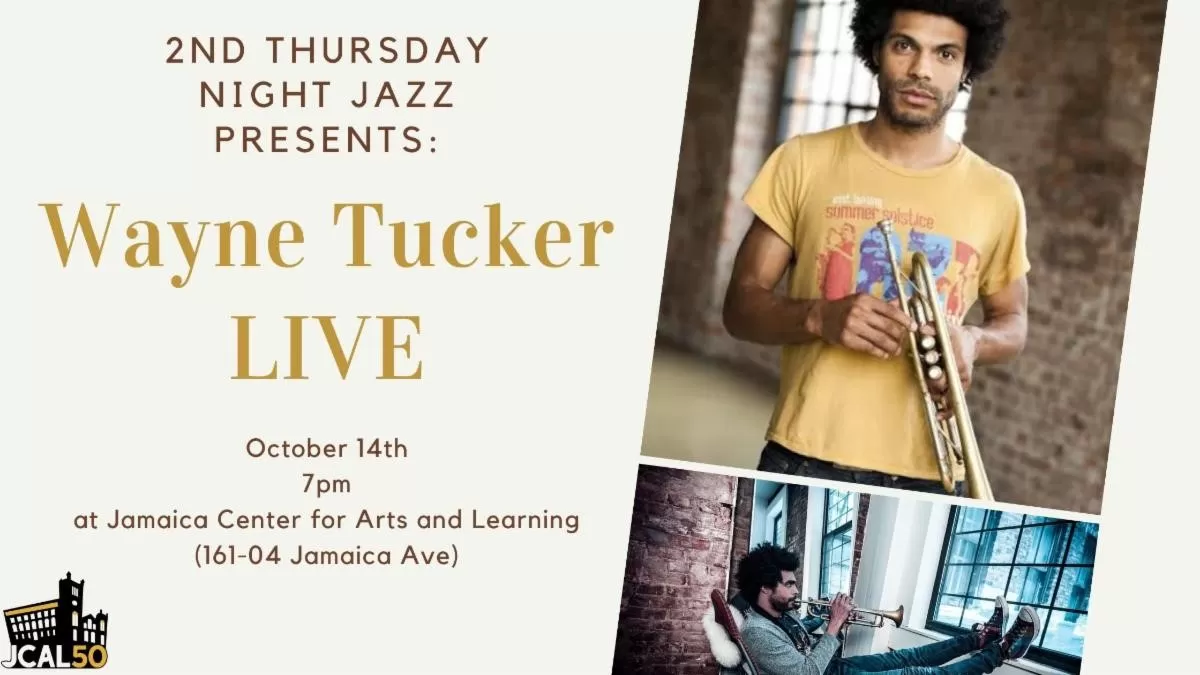 2nd Thursday Night Jazz is back! The season premiere of JCAL's storied Jazz series will kick off on October 14th with Wayne Tucker. Join us at Jamaica Center for Arts and Learning at 7pm to watch the exciting trumpeter live! 2nd Thursday Night Jazz is a monthly performance series presented in partnership with The Jazz Gallery. This season's lineup is filled with some of the most talented musicians on the scene. We hope to see you there!
Fulton Art Fair Artist Talk
Saturday, October 16th 2pm
On YouTube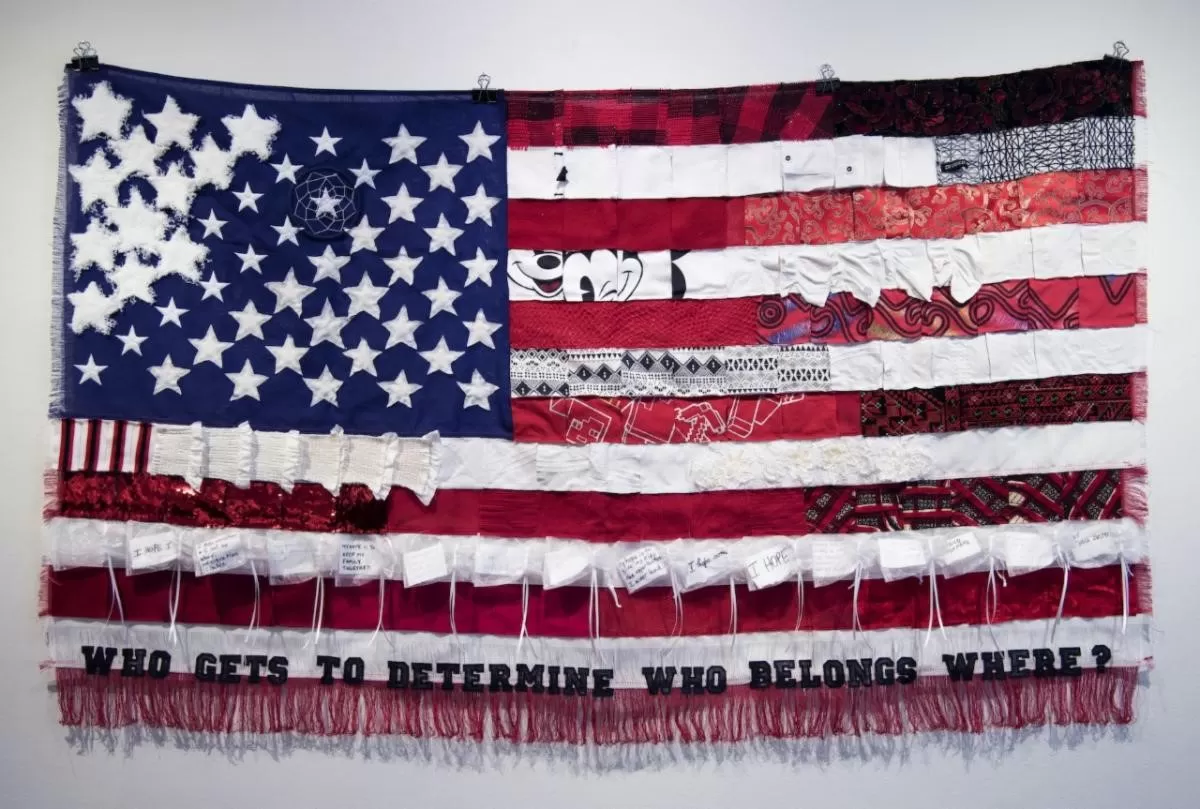 Join artists from the "Our Roots" Fulton Art Fair group show for a virtual panel discussion about the exhibition; livestream on Youtube
"Our Roots" is a Visual Arts Exhibition on view now at JCAL. The participating artists have chosen to create images that reflect historical events that have added to the American Dream. Others have chosen to express family connections. The exhibit was inspired to combat the rising storm of separatism and division.
RSVP below to catch the discussion!
Image credit: Who Gets to Determine Who Belongs Where? by Julia Justo. Courtesy of the artist.
Photos of the Week: "Homecoming"
10/02/21
Check out a few photos from last weekend's fantastic concert! If you'd like to catch some video content for "Homecoming", subscribe to our YouTube below and stay tuned!
Full Class Lineup: JCAL School of the Arts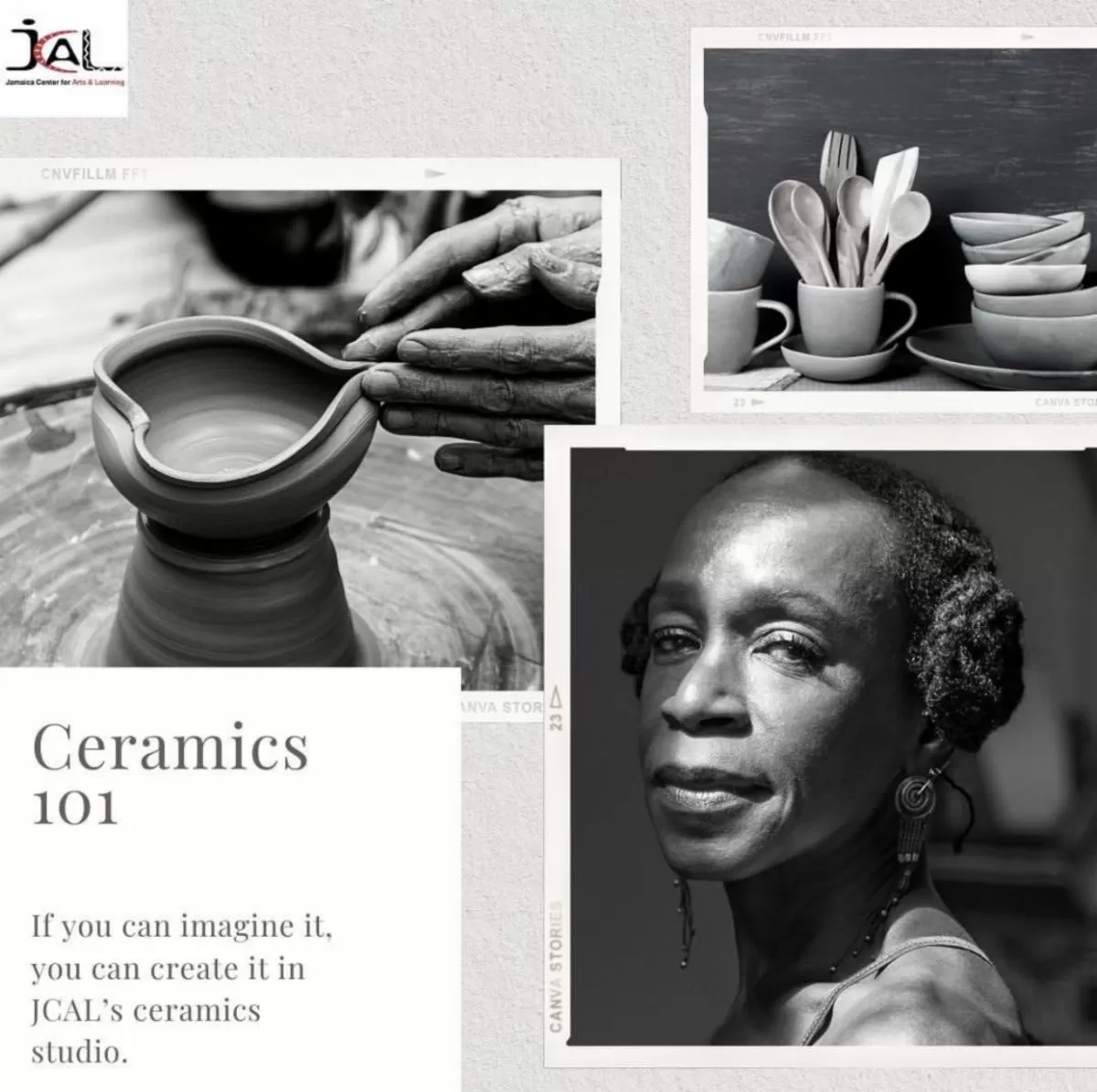 Ceramics 101 with Sana Musasama
What do you want to build? If you can imagine it, you can create it in JCAL's ceramics studio. Ceramics 1 is an introductory course designed to give students a hands-on educational and artistic experience using the medium of clay. Students will begin with basic hand-building techniques and ways of shaping clay-including coil, pinch, and slab methods. Students will also gain experience with various decorating, glazing, and firing techniques.
Click below for the full schedule and RSVP Link!
The 21st Century Performer
Acting, Writing & Filmmaking
With Matt Steiner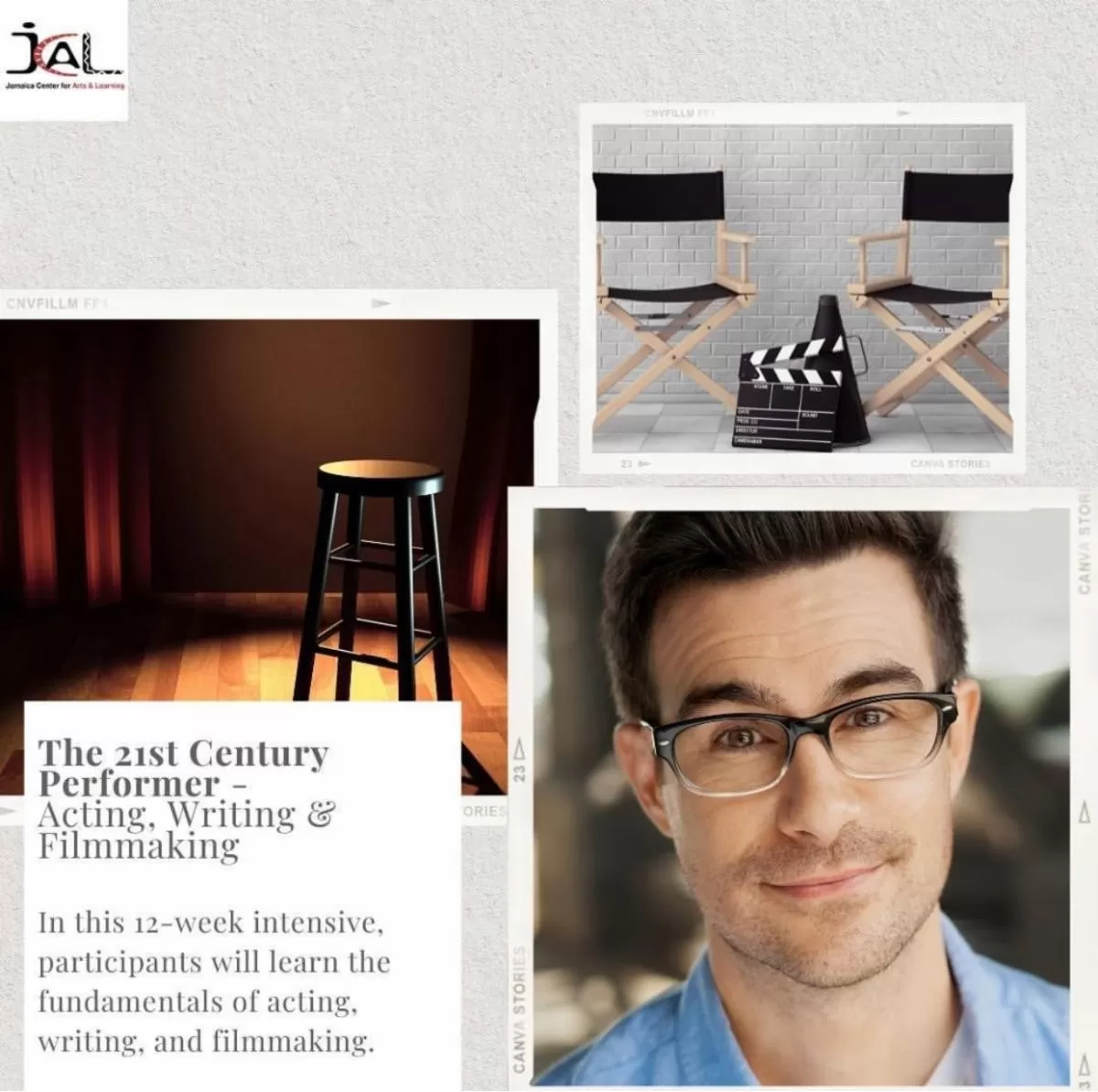 Have you ever wondered how your favorite actors go seamlessly from a Hollywood movie to the Broadway stage? In this 12-week intensive, participants will learn the fundamentals of acting, writing, and filmmaking.
Each week, participants will apply their knowledge to transforming real-life, lived experiences into theatrical performances; working on classical and contemporary monologues; and writing, directing, and producing their own short films using only their smartphones and their imaginations!
The class will culminate in a live/virtual performance for a public audience.
Fashion 101 with Indo Aboki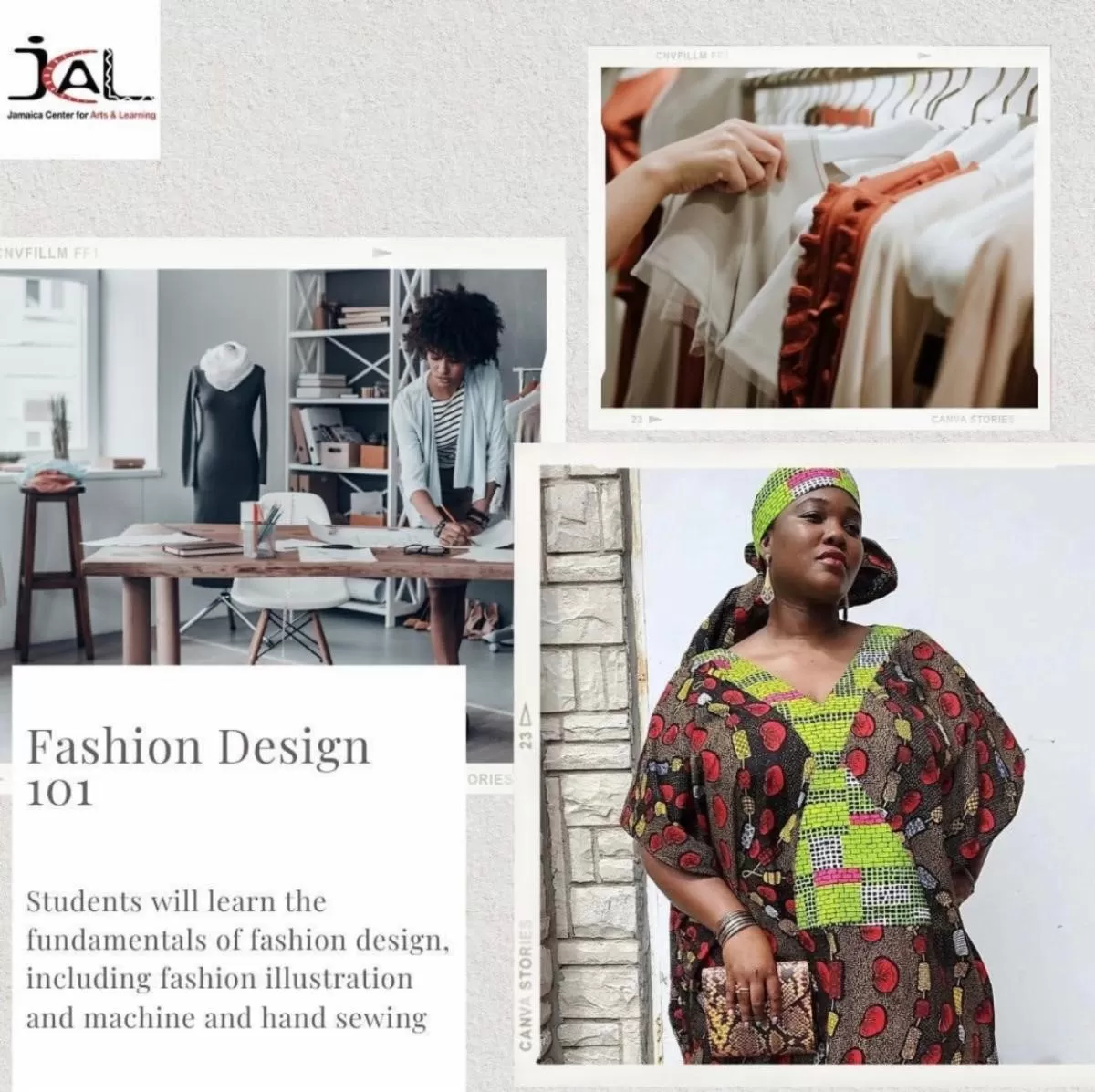 Students will learn the fundamentals of fashion design, including fashion illustration and machine and hand sewing. Students will learn to draw a 10-figure head, texture/fabric rendering, and create their own design using a sewing machine (provided by JCAL) as well as by hand with a needle.
A basic straight stitch, zigzag stitch and buttonholes will also be taught, plus installing zippers and piping; top-stitching, edge-stitching and under-stitching; flat-felled, slot and French seams; and more. Students will create a binder to keep samples of their seams and stitches for future reference. The class culminates in end-of-year project and presentation.
Cartooning with Alex Shapiro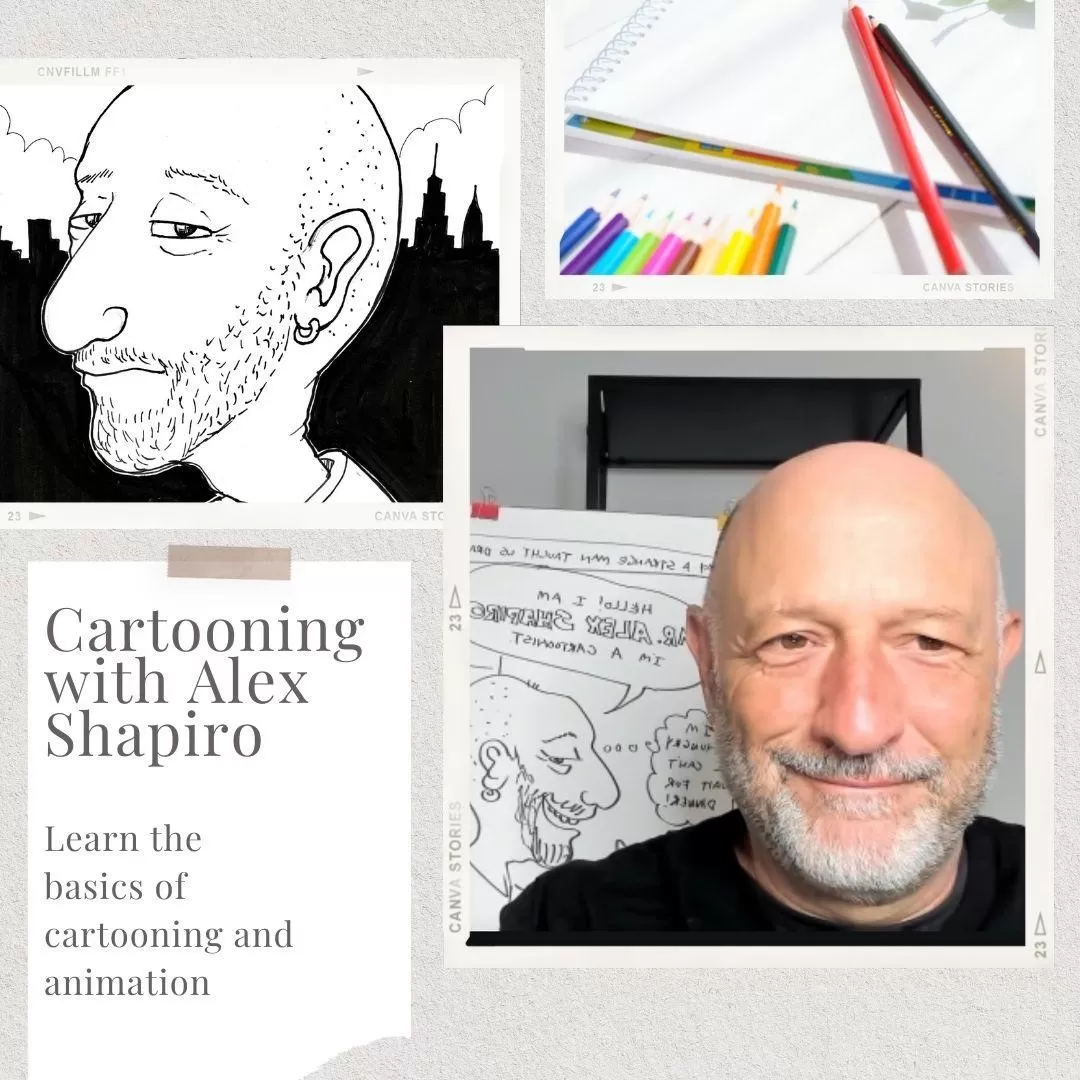 The class includes the option of creating stop motion cartoon animation which may include traditional hand drawn cell animation, white board animation, cut paper animation, flip books, claymation, and object animation. The goal for the class is for students to either create their own comic book featuring their own original characters, or an animated video.
Click below for the full schedule and RSVP Link!
Drawing & Painting 101 with G Romero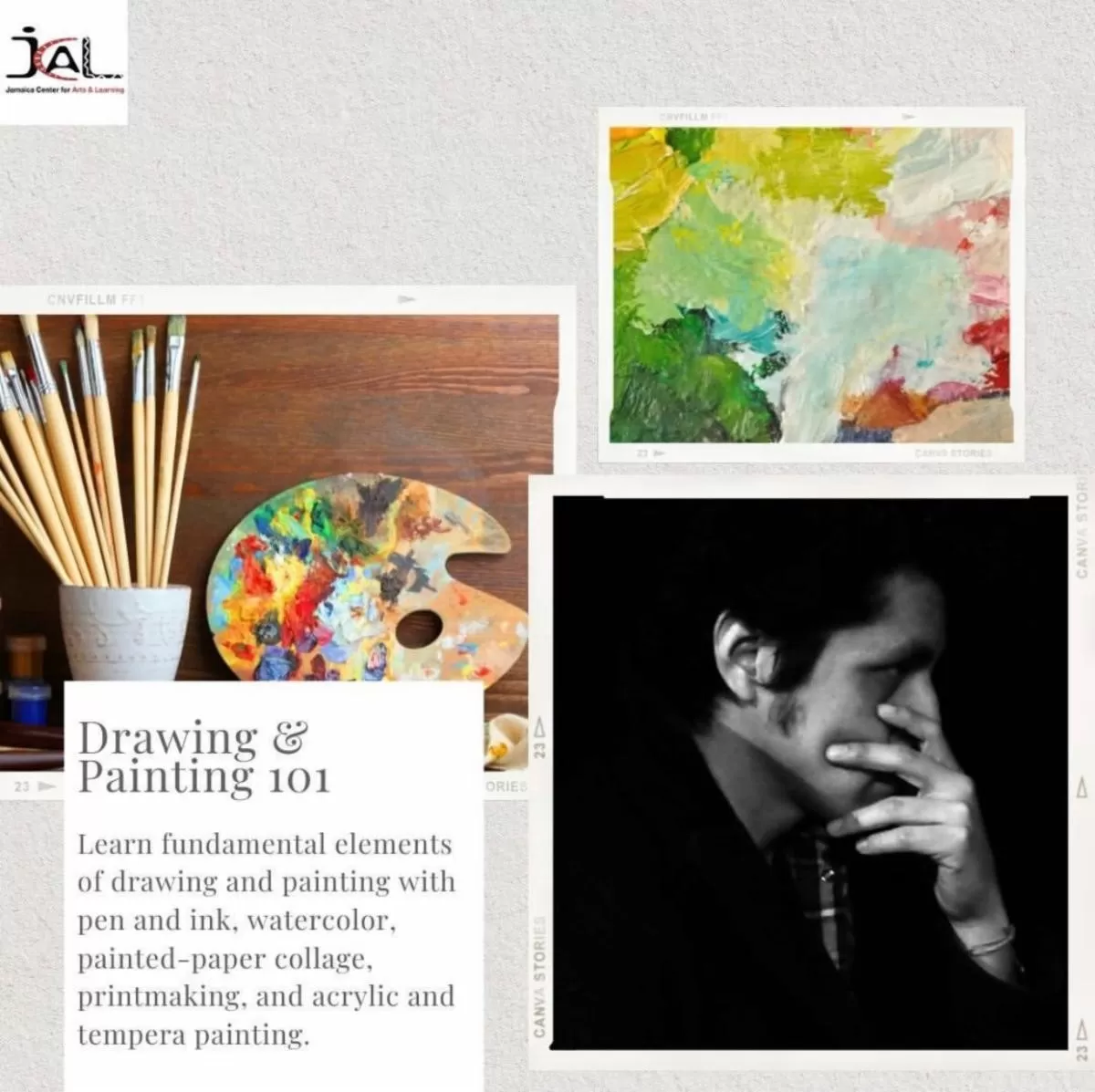 Learn the fundamental elements of drawing and painting with pen and ink, watercolor, painted-paper collage, printmaking, and more. Students will be encouraged to develop their own personal style while building their art-making vocabulary and strengthening their fine motor and problem-solving skills.
Piano Improvisation & Creative Composition with Lyn-Amelia Guo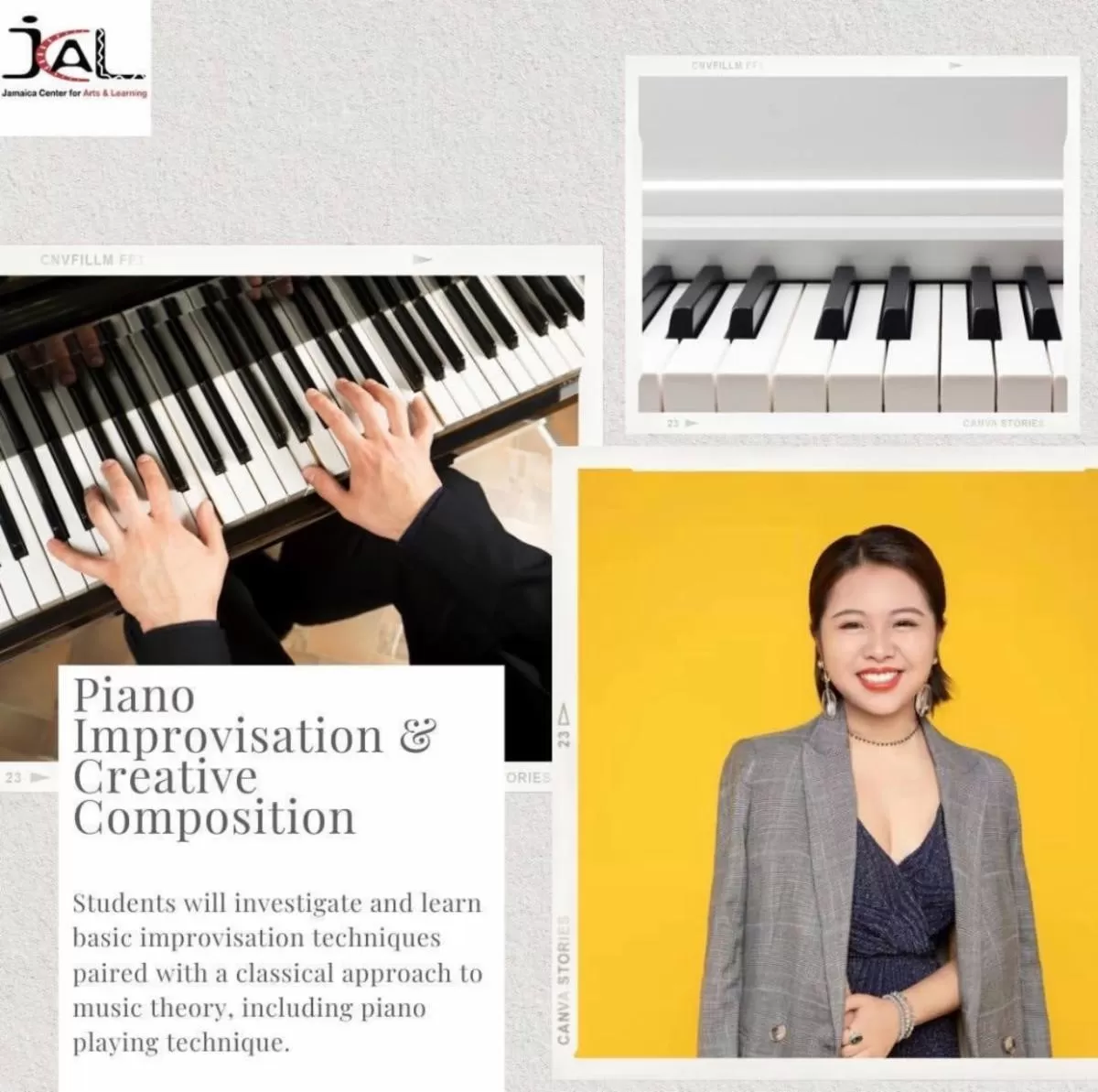 Students will investigate and learn basic improvisation techniques paired with a classical approach to music theory, including piano playing technique. They will also learn to analyze popular genres of the piano to understand compositional structure, plus engage in basic ear training to create their own improvisation-inspired compositions.
Each student will then have regular opportunities in class to showcase their growing musical creativity.
Create Your Own Performance! With Beth Newbery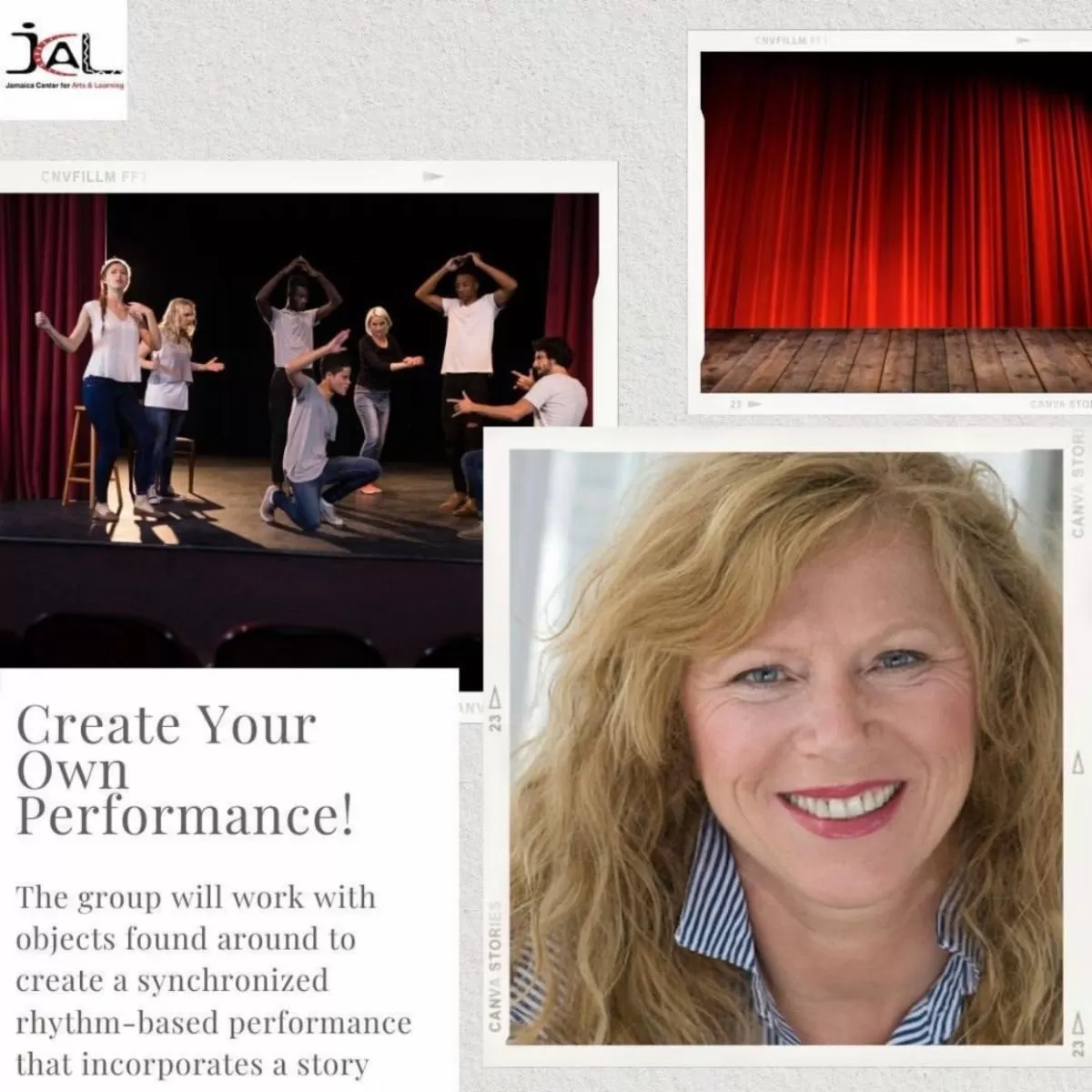 Students will work with found objects to create a synchronized, rhythm-based performance based on real-life situations. Using all levels of ability, this group will explore how to collaborate, with team-building exercises designed to introduce social skills and communication supports. Then, through rap, rhythms, mask-making and short scripts, students will tell a story that highlights issues in our everyday world. Each session will build on the previous sessions' process, and provide a platform for each student to their talents and potential, from singing to rapping to dance and more. The class will culminate in a public performance for an invited audience.
Write on The Word as Self-Expression Alano Baez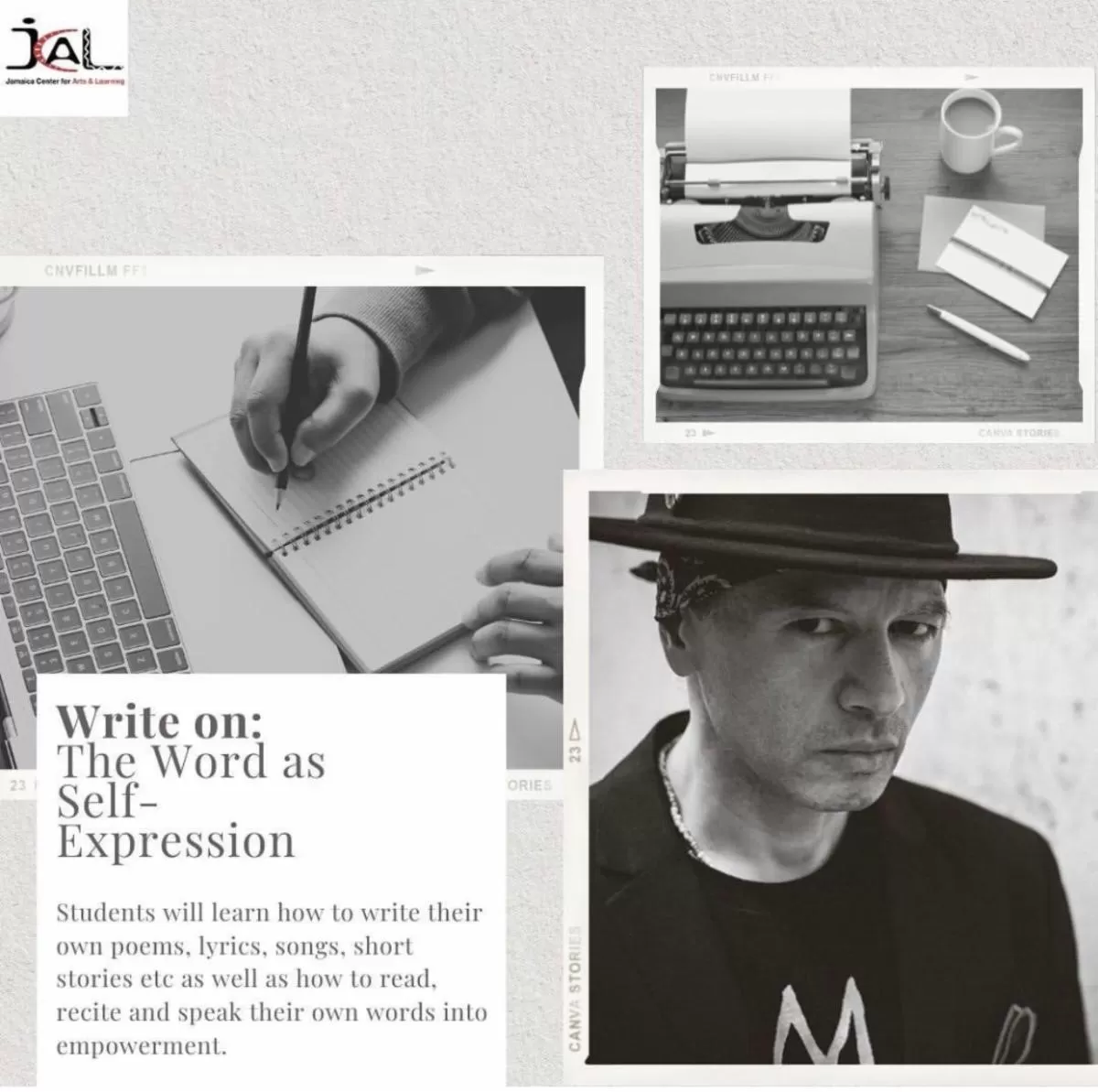 Students will study and consider written forms of self-expression, such as poetry, lyrics and fiction, by a diverse group of established writers in order to see how they develop their craft and deploy their creativity. Students will learn to write their own poems, songs/lyrics, short stories and more, plus they'll discover how to read, recite and speak their own words to demonstrate their own creative empowerment and self-determination.
Piano Beginner and Intermediate with Karina Parker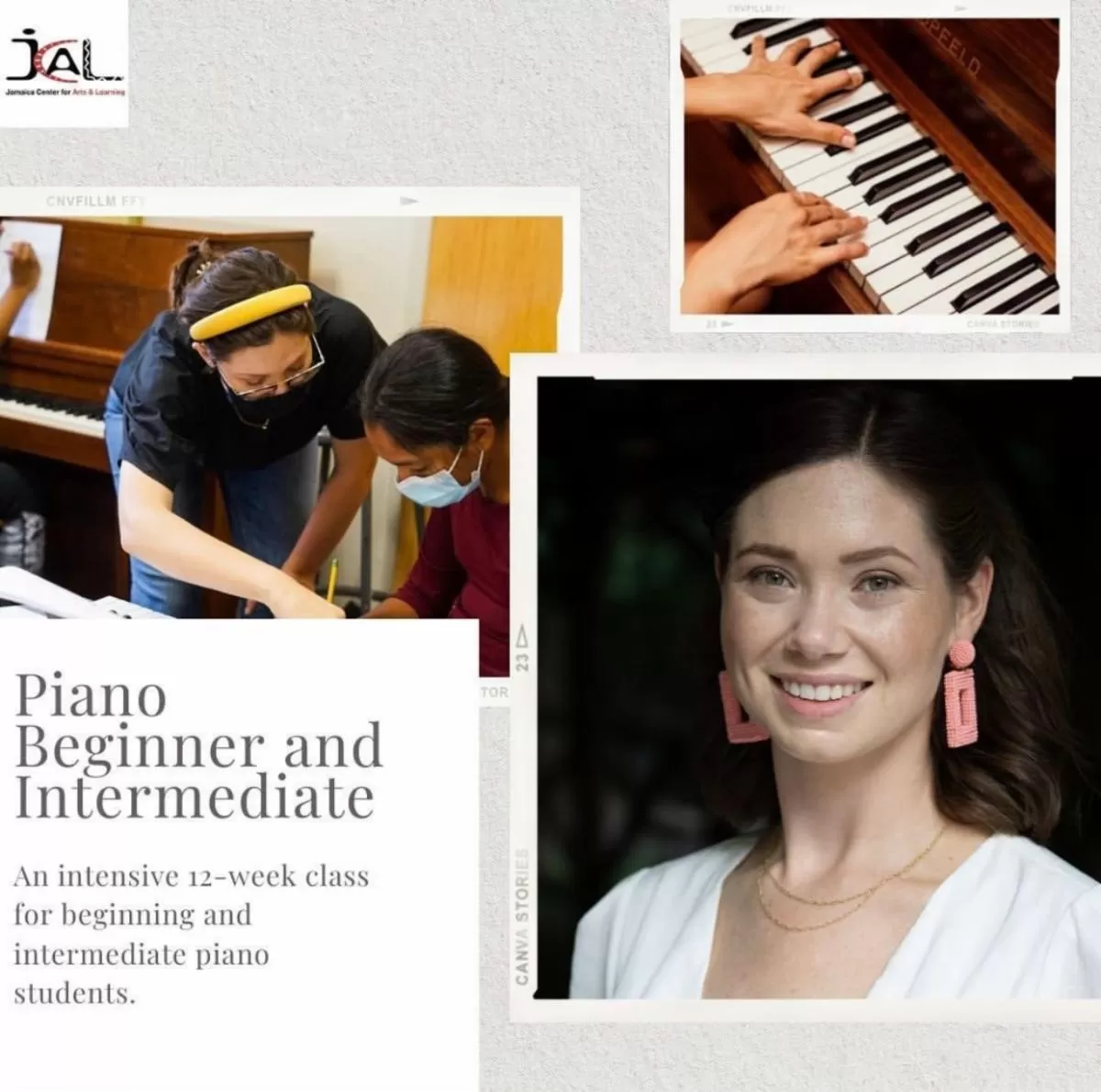 An intensive for beginning to intermediate piano students. Each student will practice rhythmic fluency, note reading as well as piano technique while preparing an individual piano piece to practice and perform at the end of the semester.
A small-group class by design, each student will receive individualized guidance and instruction regardless of proficiency level. By the end of this class, each student will be able to read notes and rhythms in the treble and bass clef, and will perform a piece that observes proper dynamics, articulation and tempo.
The Art of Self Representation with Katherine Toukhy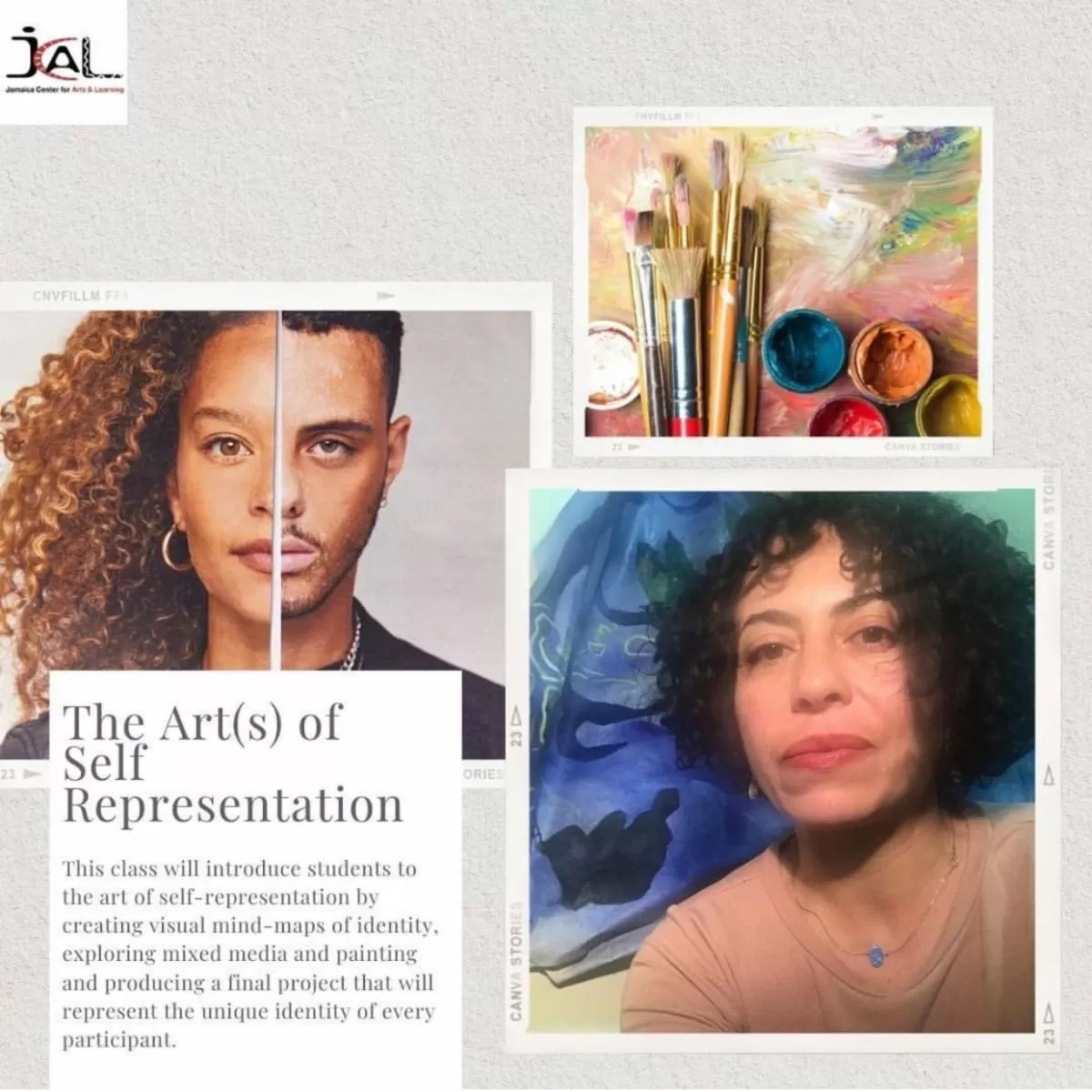 Learn the Art of self representation through discussing and creating Art! This class will introduce students to the art of self-representation by discussing culturally relevant masterworks, creating visual mind-maps of identity, exploring mixed media and painting, learning color mixing, drawing the human form (emphasizing faces), and producing a final project that will represent the unique identity of every participant—as they define themselves. The teaching artist, together with the class, will decide how best to create a public presentation of their work.
Watch: It's in Queens Podcast featuring JCAL's own Courtney Ffrench and Leonard Jacobs

Check out JCAL's Executive Director Leonard Jacobs and Artistic Director Courtney Ffrench on this episode of the It's In Queens Podcast! Watch Here.
Live Music at JCAL:
Viaje Por Las Americas
October 7th, 4pm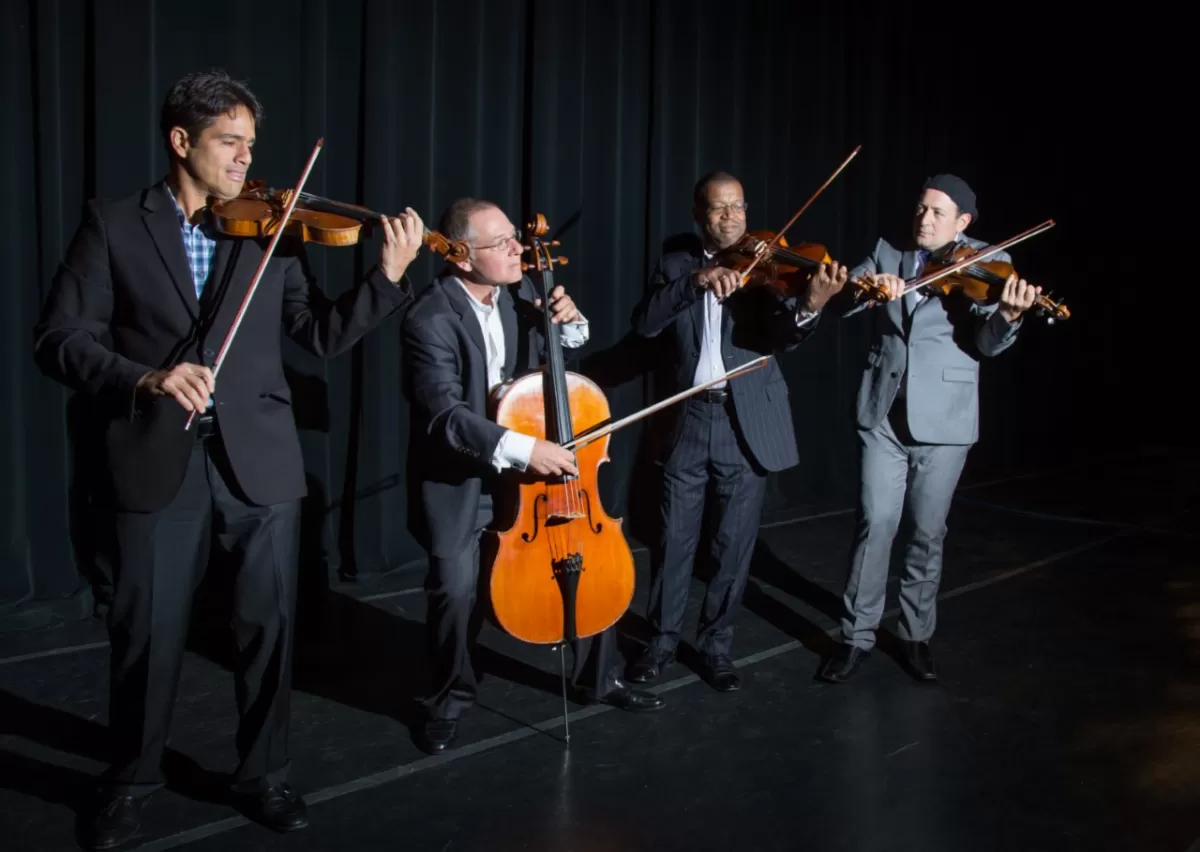 Explore Latin American Music all the way from Argentina, Cuba, Venezuela, Brazil and New York City through the sounds of the Sweet Plantain Quartet. A string quartet you probably have never experienced. Featuring composers such as Astor Piazzolla, Aldemaro Romero, Paquito D'Rivera, Mongo Santamaria, Eddie Venegas and more.