Jazz Season at JCAL: Here's our Full Lineup of Performers for Thursday Night Jazz
JCAL & JPAC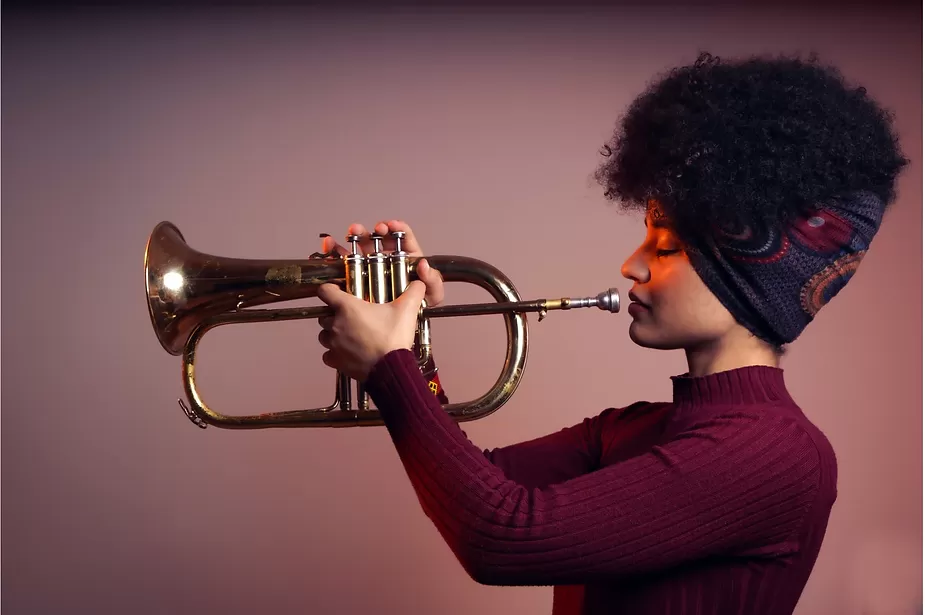 We're pleased to present the full lineup of this season's Thursday Night Jazz! The beloved series brings together jazz musicians ranging from up-and-coming and mid-career artists to Grammy-winning performers for free.
Thursday Night Jazz is curated by Rio Sakairi, Artistic Director and Director of Programming for The Jazz Gallery in Manhattan. Sakairi will also curate JCAL's annual, multi-day event Downtown Jamaica Jazz Festival.
The return of Thursday Night Jazz marks an exciting time in a community that is deep rooted with Jazz tradition.
Check out the full lineup below! Be sure to RSVP while seats are available.
October 12th, 8pm
161-04 Jamaica Avenue
More Better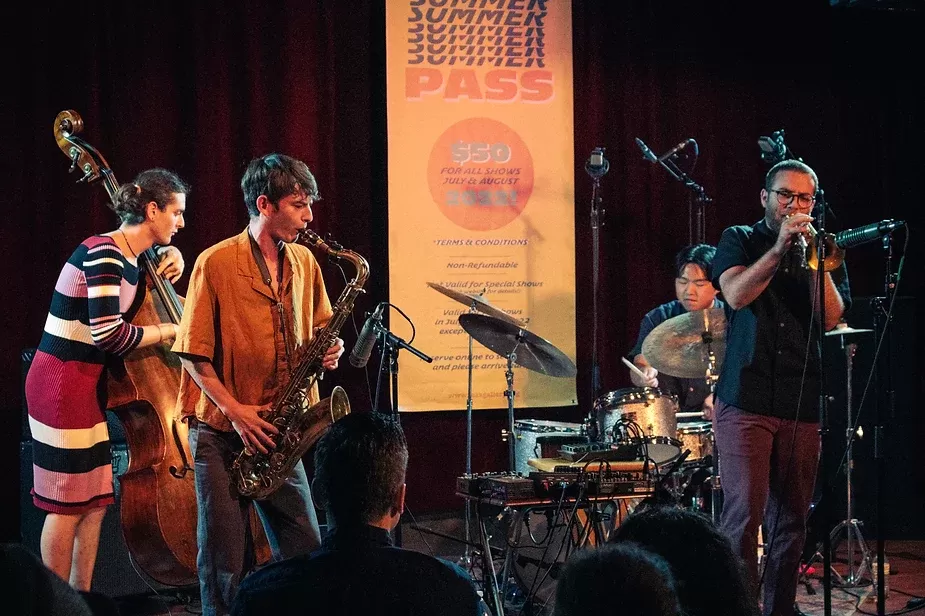 More Better is a genre-bending quartet from New York City playing a fusion of different styles of Black American music, from bebop to free jazz. As a group, More Better aims to bring together and uplift our community through art. Our originals and arrangements are reflections of young people living in the world today, while also paying homage to the traditions that came before. More Better released their self-titled debut album in July of 2022 holding a release show at The Jazz Gallery.
November 10th, 8pm
161-04 Jamaica Avenue
Kendrick Scott
Named a "Rising Star" by Downbeat magazine and a "drummer whose time is now" by the New York Times, Kendrick Scott is a premier drummer of his generation. Born in Houston, Texas, Scott grew up in a family of musicians and had taken up the drums by age 8. He attended Houston's renowned High School for the Performing and Visual Arts, a school which has produced an impressive array of musical talent, including Scott's label mates Jason Moran and Robert Glasper, as well pop star Beyoncé, among many others.
December 8th, 8pm
161-04 Jamaica Avenue
Micah Thomas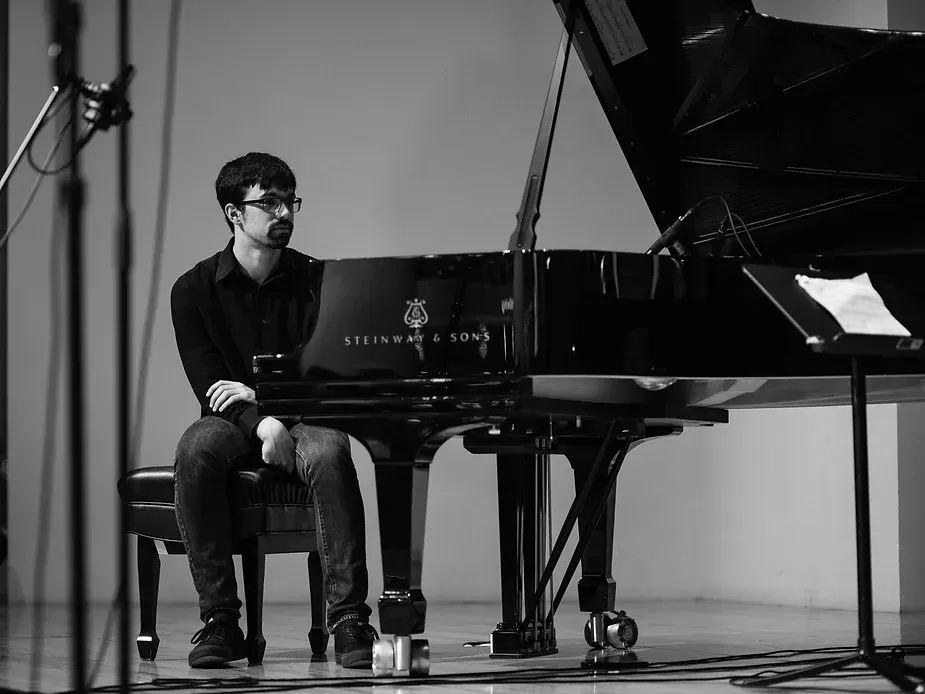 Micah Thomas was born in 1997 in Columbus, Ohio. He started playing songs on the piano by ear at the age of 2, and shortly afterwards he started private piano training.
In June 2020, Micah Thomas released his first album, "Tide", which received positive reviews from the New York Journal, The New York Times, JazzTimes, and Financial Times, among others. He also has appeared on several albums as a sideman for Immanuel Wilkins, Billy Drummond, Zoh Amba, Giveton Gelin, and Walter Smith III.
January 12th, 8pm
161-04 Jamaica Avenue
Milena Casado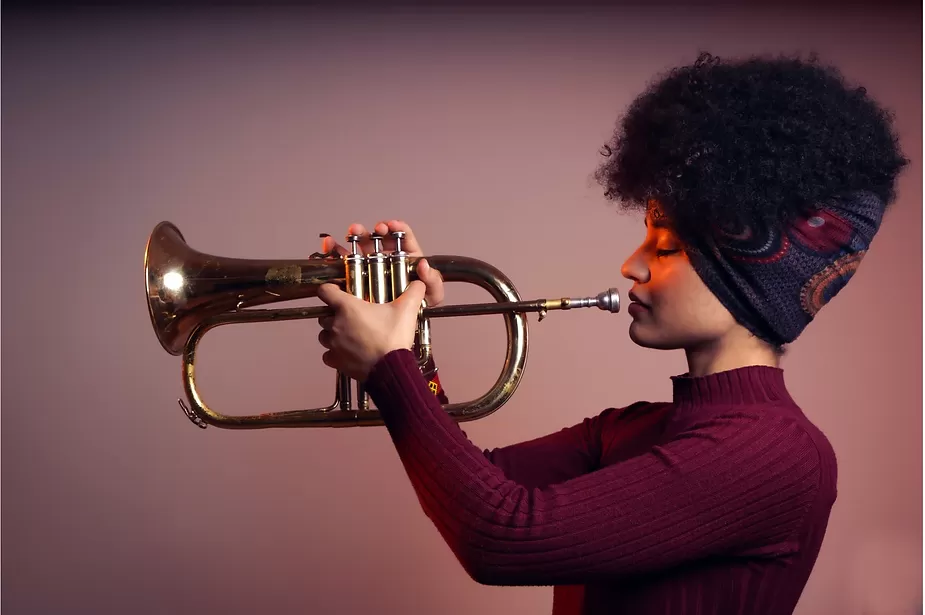 Milena Casado is a composer, flugelhorn and trumpet player from Spain, whose sound and creativity have led her to perform with acclaimed international artists.
During the course of her career, Milena has performed and recorded alongside renowned artists at venues and festivals such as The Village Vanguard, The Blue Note NYC, Monterey Jazz Festival, Washington DC Jazz Festival, Toronto Jazz Festival and Marciac Jazz Festival. She is currently composing her original music, and sharing it in different settings, which include trio, quartet, sextet and nonet.
February 9th, 8pm
161-04 Jamaica Avenue
Marcus Gilmore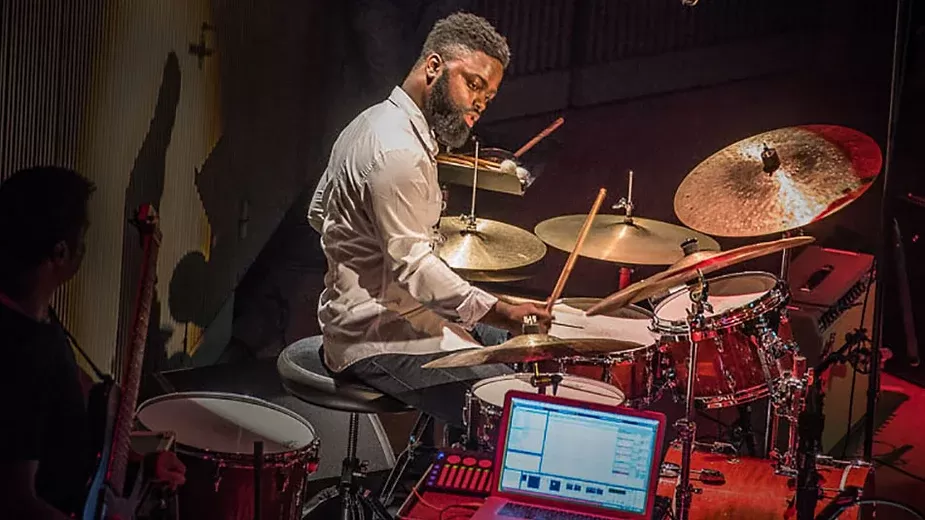 Marcus grew up in Queens, 10 minutes from JCAL. His grandfather is the legendary drummer Roy Haynes. Marcus has performed with some of today's best known contemporary jazz artists, including Chick Corea, Gonzalo Rubalcaba, Nicholas Payton, Vijay Iyer, Ambrose Akinmusirem, and Robert Glasper to name a few.
March 9th, 8pm
161-04 Jamaica Avenue
Angelica Sanchez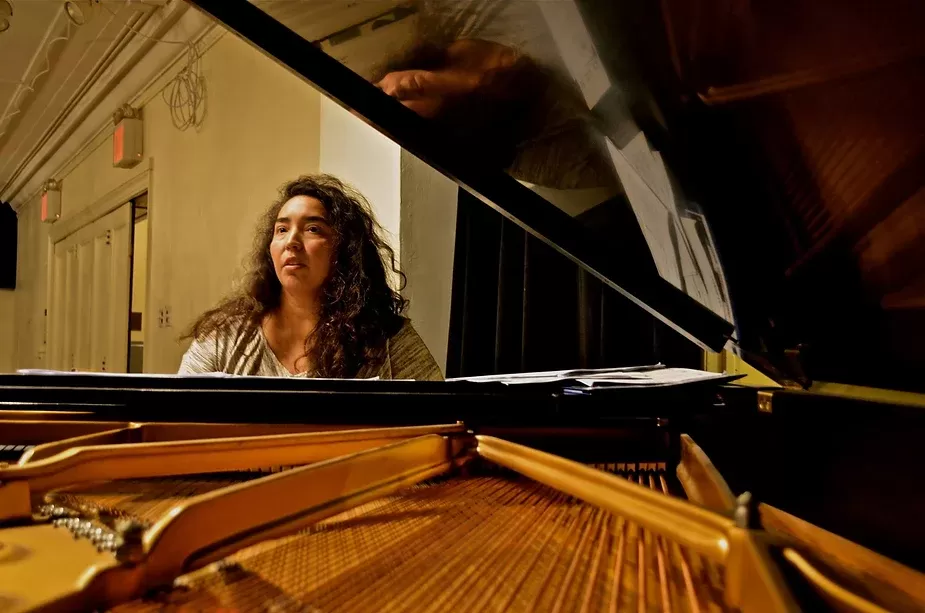 Pianist/Composer/Educator Angelica Sanchez' music has been recognized in national and international publications including Jazz Times, The New York Times, Chicago Tribune amongst others. She was also the 2008 recipient of a French/American Chamber Music America grant, the 2011 Rockefeller Brothers Pocantico artist residency and the 2021 Civitella Fellowship, Italy.
Sanchez's debut solo CD "A Little House" was featured on NPR's Weekend Edition and her recording "Wires & Moss" featuring her Quintet was chosen as one of best Releases of 2012 in "The New York City Jazz Record (formerly AllAboutJazz-New York)." Her recording "Twine Forest" a duo with Wadada Leo Smith received Honorable Mention as one of the best releases of 2013 in "The New York City Jazz Record." Her latest trio project "Float The Edge" features Michael Formanek and Tyshawn Sorey and has garnered wide critical acclaim. Her new piano duo"How to Turn the Moon," with Marilyn Crispell was voted as one of the top 50 best recordings in 2020, NPR critics poll.