Jessica Garcia
Greater Jamaica Development Corporation
---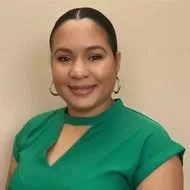 Jessica is a graduate of St. John's University with a BS in Accounting & Finance. Her proven work ethic during a college internship turned into a full-time position as a Junior Accountant at Wild, Maney & Camera, an accounting firm based in Long Island. After two years, Jessica moved on to Buchbinder Tunick & Company as their Senior Auditor.
Jessica then took a position with Grassi & Company, a large Jericho, LI-based auditing firm, with the challenge of many more clients and diversity of work. While at Grassi, Jessica realized that many of her clients were in the not-for-profit sector, enriching their respective communities. This prompted her to take a position as Senior Staff Accountant at Greater Jamaica Development Corporation, a community-based non-for-profit with a focus on promoting growth and development in Downtown Jamaica. Within a year, Jessica was promoted to her current position as Controller. Jessica is responsible for all areas of accounting including the budget, audit, payroll, fringe benefits, contract administration and financial reporting.
Jessica is a member of the New York State Society of Certified Public Accountants and the American Institute of Certified Public Accountants.